Project News: Global Calendar of Events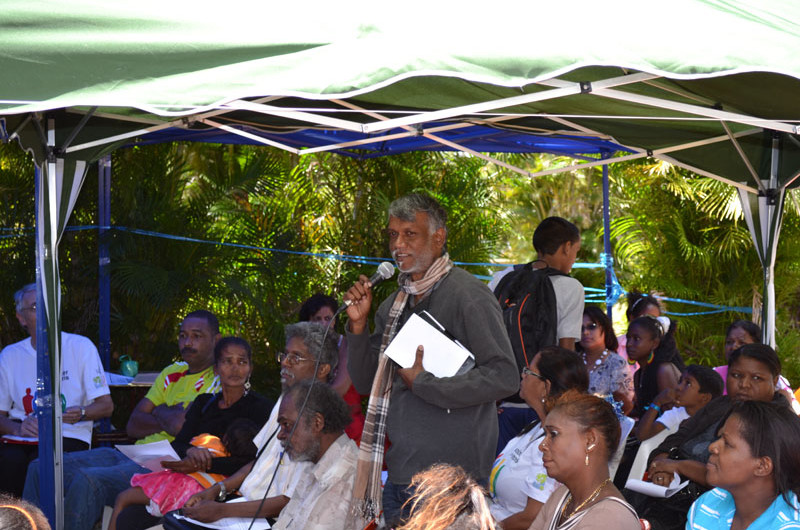 Throughout 2012 and 2013, the UN Development Group are carrying out worldwide consultations aimed at evaluating the Millennium Development Goals (MDGs). It is vital that they take the voices of the poorest into account. With this objective, ATD Fourth World is organising a series of seminars across the globe, involving policy-makers, professionals, academics and people who struggle day-to-day with extreme poverty.
The dates and locations of these seminars are listed below:
14th September 2012: Study Day in Pierrelaye, France: 'What is Sustainable Development for All?'
October 2012 : Public presentations in the different countries involved in the project on the International Day for the Eradication of Poverty (October 17) by project participants.
1st October to 4th October 2012: National Seminar in Beau Bassin, Mauritius
30th November to 5th December 2012: Regional Seminar in La Paz, Bolivia, with participants from Haiti, Guatemala, Brazil and Peru.
20th to 22nd January 2013: European Seminar in Brussels, with participants from Belgium, France, Poland, Spain and representatives from countries in the Global South.
24th to 26th January 2013: International Seminar in Pierrelaye, France, with participants from France, Belgium, Uruguay, the Philippines and other countries.
February 2013: National Seminar in Antananarivo, Madagascar.
26th February to 1st March 2013: Regional Seminar in Ouagadougou, Burkina Faso, with participants from Ivory Coast, Mali, the Central African Republic, Senegal and Tanzania.
June 2013: International Seminar in New York, and release of project findings before the high level UN summit meeting on the MDGs, planned for September 2013.