More than volunteering, a way of life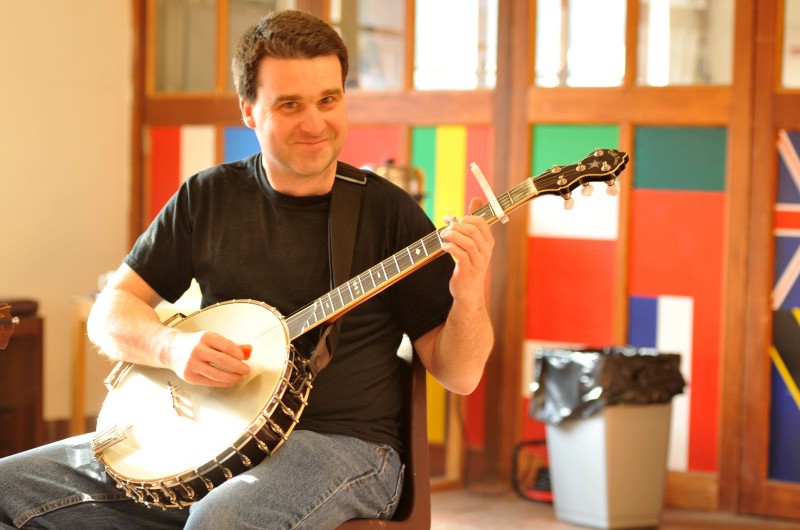 By Jason French
My name is Jason and I've been with ATD [1] Fourth World since 1995. At an information weekend in 1994 I realized how little I knew about long-term poverty: the situations people live in, their lack of choices, the stigma, the misunderstanding, the strength and doggedness they need to keep going. It changed the way I see the world so I chose to join ATD and started on an amazing journey.
'Chose' might seem an odd word but that's one thing among many that make ATD unique. We 'choose' to join and are taken, not based on experience or qualifications, but on our belief in the cause and how the organization works.
Another unique thing is the setup. People living in poverty, supporters and we full-time folk are equal members. We do need structure, from family support workers to UN reps, from maintenance people to international spokespersons, from accountants to community developers. The cool part is that we change responsibility periodically finding ourselves doing any of the above: the maintenance person turned UN rep, the international spokesperson turned after school club leader. This makes life very interesting!
Another unique point is since we consider people as important, not positions, we're paid the same modest wage whatever our responsibility or number of years. Our management structure is flat so everyone has a say, particularly those living in long-term poverty: no line-managers or job appraisals!
I chose to join but it's more than volunteering, I'm paid but it's not a career. I guess you could call it a way of life or lifestyle choice!
Here are a few things ATD Fourth World has allowed me to do:
Learned French
Organized seminars.
Translated documents, interpreted
Taught music to disadvantaged adults and kids
Buildings and grounds maintenance/management
Community development
Learned to play five-string banjo
Vice-Chair of a board of directors
United Nations sessions
Used a digger, leaf-blower, chainsaw…
Painting and decorating
Started a bluegrass band
Produced more publicity documents, flyers, invites that I care to remember
Ran computer courses for adults and after school clubs for kids
Lived in France, Canada and the USA (I'm British by the way).
Most importantly, it's the people I meet who define this experience, numbering in the thousands, from all walks of life, backgrounds, cultures and traditions. Very rich, very fulfilling and I feel very lucky!
[1] All Together in Dignity