Open House at MMM, a Fair-Trade Project in Madagascar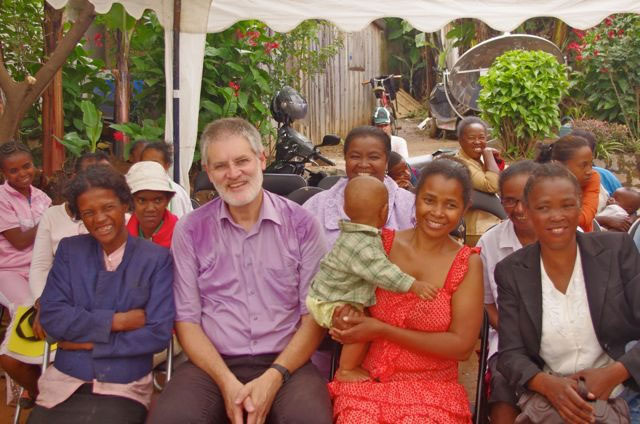 After intense preparations up until the last minute, we were proud to welcome about a hundred people to the Open Day at MMM (Working and Learning Together of Madagascar). The crowd included people who previously trained to become artisans in the MMM project, their families, non-governmental organizations,, representatives of institutions, and residents of the neighborhood where the MMM fair-trade craft cooperative is located.

The President of MMM, Ms. Zoe Randriana, recalled how MMM first started and emphasized that the special day helped mark the 25th anniversary of ATD Fourth World's presence in Madagascar.
Exhibit of crafts made in the MMM workshops.
Artisans from the first class returned to speak at the event alongside current artisans and a trainer:
They said: "We are just like those who have regular employment. Our relationships have improved a lot, among us co-workers, between us and the cooperative, and especially with our families. We now dare to say how we feel, whereas before we did not have the courage. "
"Seven of us had children who had no birth certificates. It was during our MMM training that we were able to register them with the city hall. Now they have legal rights just like any other child. Also, some of us began to read and write at MMM. That's important because ignorance and illiteracy are sources of poverty. Indeed, if one can neither read nor write, others take advantage by conning you out of the little you possess. Going through the MMM training helps you discover that you are just as good as anyone, capable of supporting your own family. Then you finds dignity in the eyes of the community, and you feel useful. "
"I am a trainer, but I am not the only one to help or explain; I also gain a lot from them. It is an exchange between me as a trainer and them as artisans."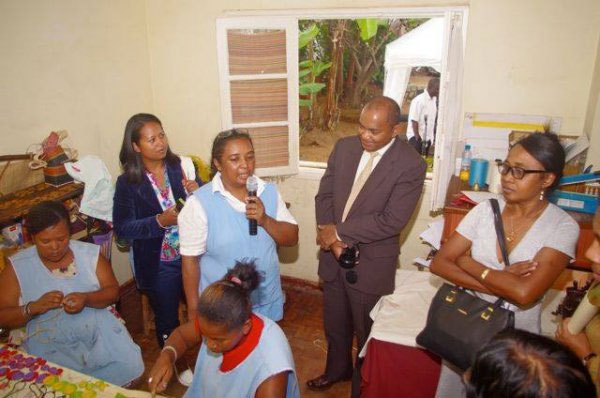 Mr. Hery Manantsoa RAROJOSON concluded the exchange by giving encouragement and advice about freelancing as artisans.
The embroidery workshop
The weaving workshop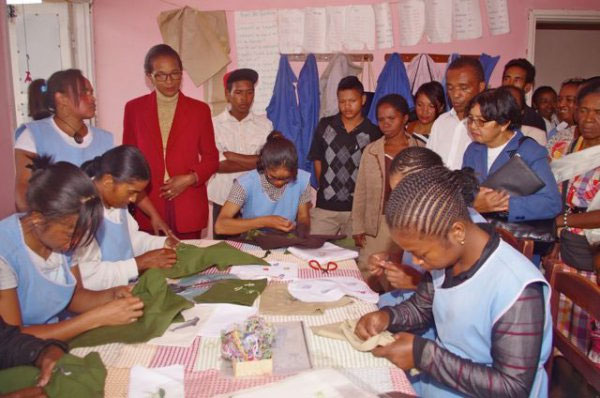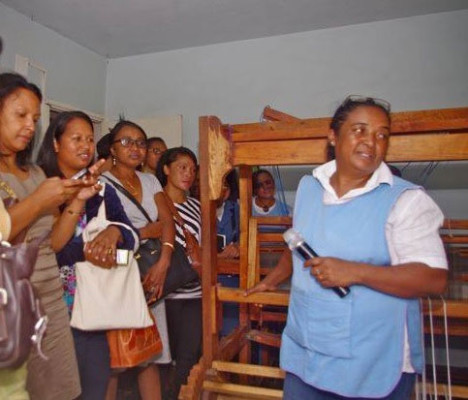 The speeches were followed by a tour of the workshops and the exhibit shop, and then by a reception.
— ATD Fourth World Madagascar Team