A Selection of Stories of Change for Radio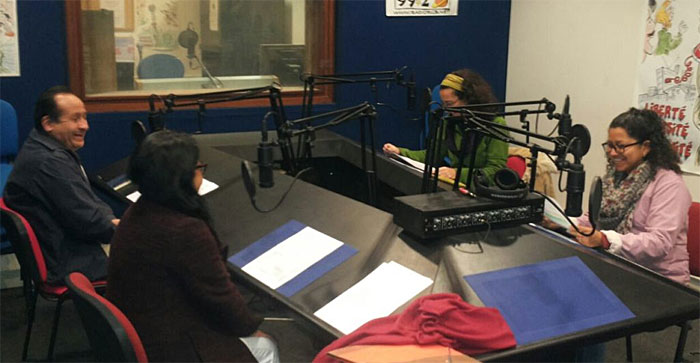 With the support of RGB 99.2 FM (a local French radio station) and The Migratory Words (Les Mots migrateurs), of Cergy-Pontoise, we now have a selection of recorded stories to share with you.
These have been chosen from the Stories of Change of the Stop Poverty website, which show that poverty is not inevitable.
Where do the leaders come from ?
In Bushwick, Brooklyn, USA, a young mother finds a community center that gives her just what she needs to move forward with her life.
 To listen :

Read here
 Books against fists
In Montreal, a street library reaches out to the kids whom no one wants to play with…
To listen :
Read here
A mother's courage
A mother's gift of a happy day spent with her children before the pain of family separation.
To listen :
Read here
A treasure for children
Nadine and her dedicated staff of a small early years school provide quality care to the children of families struggling against poverty, while engaging with their parents.
To listen :
Read here
A mother's love
A mother fights for a better life for her daughter
Read here