Stories of Change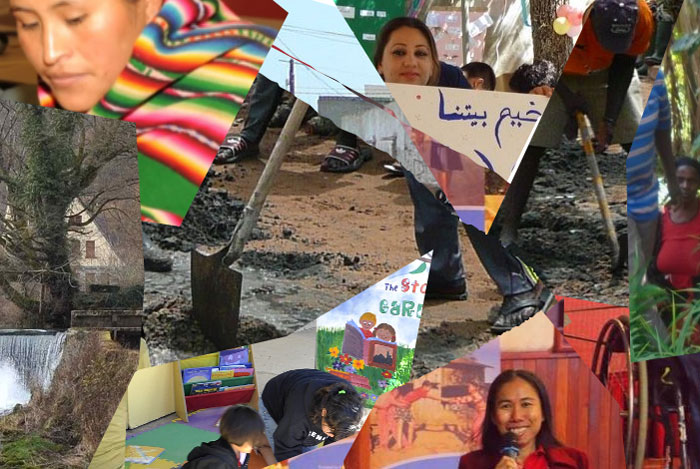 During its 2017 Stop Poverty campaign, ATD Fourth World encouraged people around the world to send us "stories of change." These stories illustrate many ways that poverty can be overcome when people work together.
Many people are fed up with relentless bad news. Such stories in the media can be discouraging and make people feel helpless. A continuous stream of negative news creates a climate of distrust. It can make any effort to improve things seem futile, immobilizing people who want to do something to make the world a better place.
ATD often asks people for news about their work in disadvantaged communities: "What are you doing to bring change to the lives of marginalized people? Do you feel these projects are going well?" ATD does not ask about statistical results. Rather, we encourage people in countries around the world to tell stories about real people. These stories often show how mobilizing together can change lives, create peace, and end situations of exclusion due to poverty.
For example, Jeanne and Henry found themselves quite isolated from their neighbours in a disadvantaged part of a city in France. Through a project called "Festival of Learning", they found a way to reconnect with their neighbours. In Bukavu, a city in the Democratic Republic of Congo, a group of children provided a home to a man who felt humiliated in his neighbourhood. This restored his dignity and allowed him to find a role in the community. These stories from France and DRC are just two of many stories.
The "Stories of Change" are true accounts of people working together. They show how people marginalized because of extreme poverty can contribute to change and find a place in their communities. "Stories of Change" are stories of solidarity, of building bonds between people, of accessing rights or advocating for a new law. We hope these stories will inspire new  ideas about how to take action to overcome extreme poverty.