United States
ATD Fourth World has teams in Appalachia (Virginia), Boston, New Mexico, New Orleans, and New York. Our geographic reach means we work with a variety of communities, ranging from families in a homeless shelter in New York City to university researchers and businessmen in Boston.
Our teams run Street Libraries, a Merging Knowledge project in collaboration with the University of Massachusetts–Boston, a variety of art workshops with students at the University of New Mexico–Gallup North, and adult discussion and empowerment projects in several cities.  Many teams observe October 17, World Day for Overcoming Poverty, each year, and the team in New York helps organize the official commemoration at the United Nations.
The United States was the first non-European country with an ATD Fourth World team, starting in New York in 1964.  Our network is continuing to grow: the teams in Gallup, New Mexico, and Boston, Massachusetts, started operations just in the past few years.
2017
During 2017 ATD Fourth World is leading the worldwide #StopPoverty campaign. 2017 marks the 60th anniversary of ATD Fourth World, the 30th anniversary of the World Day for Overcoming Poverty and the 100th birthday of the late founder of ATD Fourth World Joseph Wresinski. In New Orleans, Louisiana the #StopPoverty campaign launched on February 12 and at the UN in New York there was a launch event on February 8. Find more information about the #StopPoverty campaign – www.Poverty-Stop.org.
Latest news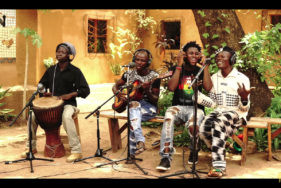 "Whether it sings of love or suffering, whether it sings of dreams or memories — beneath its words, the human (…) Read more →
"All children have plenty of ability, but they don't all have opportunities. What you bring to the neighbourhood, this is (…) Read more →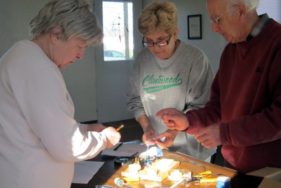 Above: Vincent Fanelli teaches a robotic workshop in a room powered by solar energy. The article below on ATD Fourth (…) Read more →