United States
ATD Fourth World has teams in Appalachia (Virginia), Boston, New Mexico, New Orleans, and New York. Our geographic reach means we work with a variety of communities, ranging from families in a homeless shelter in New York City to university researchers and entrepreneurs in Boston.
Our teams run Street Libraries, a Merging Knowledge project in collaboration with the University of Massachusetts–Boston, a variety of art workshops with students at the University of New Mexico–Gallup North, and adult discussion and empowerment projects in several cities.  Many teams observe October 17, World Day for Overcoming Poverty, each year, and the team in New York helps organize the official commemoration at the United Nations.
The United States was the first non-European country with an ATD Fourth World team, starting in New York in 1964.  Our network is continuing to grow: the teams in Gallup, New Mexico, and Boston, Massachusetts, started operations just in the past few years.
Latest news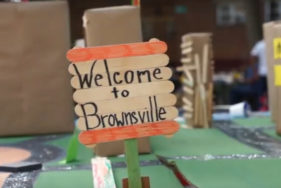 Caring for the planet, our community, and ourselves See what it's like to be part of a "Festival of Learning" (…) Read more →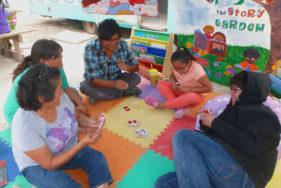 Anyone visiting the Gallup Flea Market in the last ten years has probably seen ATD Fourth World's Story Garden. Located (…) Read more →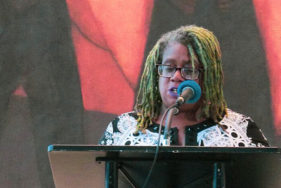 Stacy White is an ATD Fourth World Activist in New York City. She is 51 years old, lives in the (…) Read more →