Indian Ocean
ATD Fourth World has several teams in the Indian Ocean, including in Madagascar, Mauritius, and Reunion.
The current president of ATD Fourth World's international board of directors is Cassam Uteem, former president of Mauritius.  We also maintain contacts with friends and organizations in the Comoros Islands, Mayotte, and Rodrigues.
The principle activities in the region are:
Access to knowledge and culture through Street Libraries and Festivals of Learning;
Tapori gatherings;
People's Universities, bringing people from different backgrounds together to discuss important subjects;
Family days, which bring together families living in poverty who live on the same island, and offer a time for relaxing and finding strength through creative activities, discussions, music, dance, and much more;
The World Day for Overcoming Poverty, prepared alongside partner organizations.
Several countries in the region run Merging Knowledge projects.  In Madagascar, work was done on the evaluation of the Millennium Development Goals, with a national seminar held in February 2013.  In Mauritius, a two-year project brought together social workers, university professors, and people living in poverty, and led to the writing of a public report given to the president of Mauritius.
Latest news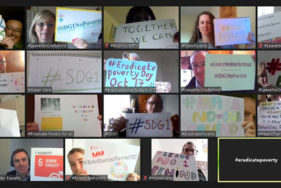 Above: Virtual October 17, in Ireland. October 17th, the World Day for Overcoming Poverty, was officially recognised by the United Nations (…) Read more →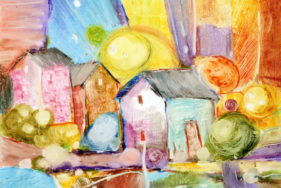 Painting above: 2009, Malagasy landscape, watercolour on glossy paper – ATD Fourth World AR0205603005 © D'Ange Henri Rambelo By Bruno (…) Read more →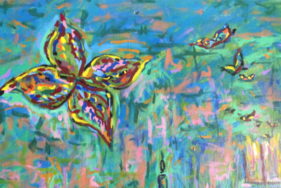 Image above: Detail from "Lives that will not be silent", 2019, Créteil (France) – ATD Fourth World © Guendouz Bensidoum (…) Read more →