Digital Divide: ATD Statement to UN Commission on Social Development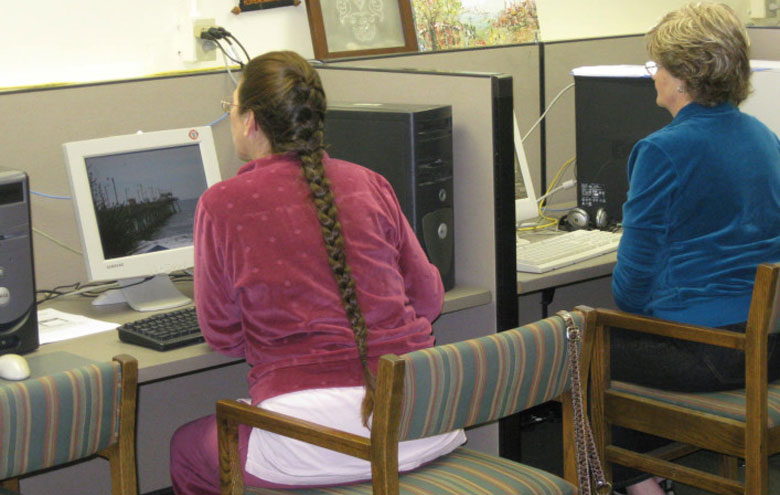 Above: ATD's Solar and Robotics Workshop in Appalachia, Virginia.
The International Movement ATD Fourth World has highlighted the injustices brought about by lack of access to digital resources. In its statement to the 59th session of the UN Commission for Social Development, 8-17 February 2021, ATD addresses the theme "A socially just transition towards sustainable development: the role of digital technologies on social development and well-being of all."
The digital divide
The Covid-19 pandemic has meant that many are using online resources more than ever. These resources help people keep in touch with loved ones, work and have fun, and get important information. In addition, online resources allow people to access financial and other support.
However, the crisis unfolding during 2020 brings into stark contrast the difference between the situations of people who have access to digital resources and those who do not. In this multi-speed world, those already left behind by social exclusion are even more excluded in the digital era.
Digital resources offer advantages
ATD's statement begins by looking at how digital technologies create opportunities. For instance, people everywhere can have access to free high-quality education at times convenient to them, as provided by the Massive Open Online Courses (MOOCs).
Another example is digital technologies being used to improve the uptake of social support. For example, people able to access public services online do not have to travel for appointments. In addition, they only have to enter personal information once instead of numerous times in several places. Computer programmes could also be used to identify people with a right to benefits so that they receive them automatically.
As seen during the pandemic, museums, theatres and the like have opened their doors online, offering free access to content that would otherwise be too expensive for many people. This potentially provides access to those living in poverty, often for the first time.
Lost opportunities
However, the statement goes on to explore how these potential benefits are becoming lost opportunities. Firstly, the way the digital world is designed effectively excludes some people. This has been determined to a great extent by the private sector. Those who can't pay don't get the services.
Once again, the global pandemic lockdown has highlighted this failure. The most vulnerable children and families often do not have the right equipment to manage in lockdowns and confinement. Many do not have strong enough Internet connections or good digital support. This means they are effectively excluded from education. As a result, children who are already struggling at school are falling further behind.
Secondly, automatic algorithms serve as a blunt instrument, often reinforcing negative stereotypes. For example, in low-income neighbourhoods heavy policing can produce artificially high crime statistics. Or algorithms can block access to public support, "judging" individuals on past behaviours or experiences, which may no longer be appropriate or relevant. Automated robots without human agency can subject individual people to arbitrary decisions. Often there is no possibility for appeal.
Recommendations
Finally, ATD's statement makes several recommendations. The statement cites a workshop at the University of Sheffield, in the UK. In the workshop, ATD Fourth World activists with a direct experience of poverty worked with academic experts. Together they identified the different barriers that the families experiencing deep poverty face in relation to digital technologies.
The event showed that digital development could take into account the experience and knowledge of people in poverty. Equally important, it showed how they could be involved in the creation, implementation, and evaluation of public digital policies.
ATD's recommendations include the right to digital connection. This would mean:
an affordable connection for everyone;
internet access in all rural areas that are not yet covered;
free and/or affordable access to digital support;
lifelong learning opportunities on digital technologies;
websites and interfaces that are easy to use;
and a digital identity for all.
In addition, whenever possible, public services should ensure that human contact is always present in administrative processes.
Lastly, digital policies must be evaluated in terms of their impact on the poorest 10% of society. Digital inequalities are often merely the symptoms of pre-existing inequalities and prejudices. These will only be reinforced if policies do not address the fundamental economic and social disparities.
For more on the digital divide:
The Digital Divide: Data Storytelling and the Voices of People Living in Poverty by Dr. Calum Webb, Sociologist, University of Sheffield, UK
From ATD Fourth World UK on the digital divide during the Covid-19 pandemic:
More on ATD's international advocacy
To receive ATD's International Policy and Advocacy Newsletter, contact: .