Unsung Heroes Resisting the Violence of Poverty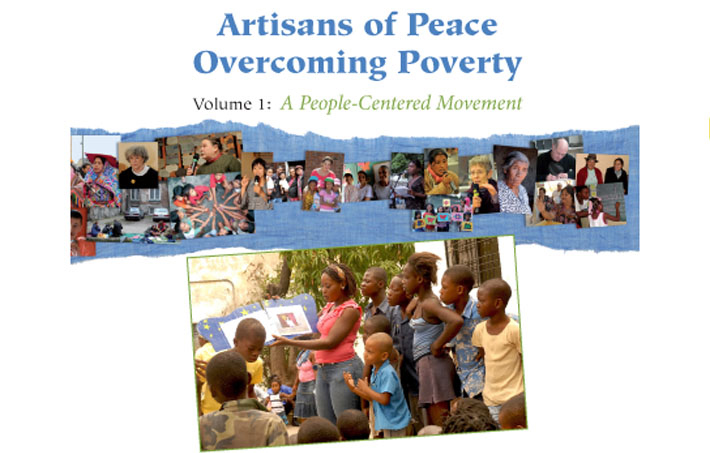 "[People living in poverty] are some of the most important actors for peace and we don't talk about this enough."
–Dave Meyer, co-author of Artisans of Peace Overcoming Poverty
When the media shows us poverty, we often see images of violence: harrowing war-torn countries, perilous neighborhoods, destructive individuals. We see stories of top-down generosity and courage: rich people donating millions, doctors and peacekeepers flying to the rescue, emergency relief teams risking their lives to deliver food. What we don't see are the people who live in affected communities building peace amidst the violence that surrounds them.
In this video, Dave Meyer presents a new book about poverty and violence with a focus on the ways that people living in poverty resist both.
These "artisans of peace" are not recognized with prizes, honors or awards ceremonies. They resist violence quietly when there are no cameras or reporters around to document their efforts. Yet, they have a passion and longing for peace, as well as the experience needed to make a difference. Their heroic efforts in the face of incredible odds show breath-taking strength and generosity. Read about these unrecognized heroes in volume 3 of Artisans of Peace Overcoming Poverty. The pdf can be downloaded for free here, or the paperback can be ordered here.