Joseph Wresinski
100 Years Acting for Dignity
A man born in extreme poverty in 1917 created a global movement bringing together men and women from different backgrounds to overcome poverty.
Joseph Wresinski was born 100 years ago in an internment camp for foreigners at the end of World War I. He learned from his family how to resist the humiliation others inflicted on them and to believe in the goodness of other people. In 1957, after becoming a priest, he worked with the residents of an emergency housing camp in the region outside Paris to build a movement that today spans the globe: ATD Fourth World.
"Joseph Wresinski began in Noisy-le-Grand with 250 people and now we have really grown! We can't forget someone who really made us human: 'Stand up. Walk tall. You have as much of a right to be alive as anyone else.' I don't know anyone other than Father Joseph who has done that." –  Nelly Schenker, member of ATD Fourth World Switzerland
Why speak about Joseph Wresinski today?
Far too often, the tremendous suffering of people living in poverty has been used to advocate violence, fear, and division. In 2017 we want the world to learn about a man who grew up amidst suffering and exclusion, understood first-hand the violations of human rights at the root of extreme poverty and yet who called for a different path from the one of violence in the name of those in poverty: that of uniting to make sure no one was left behind.
On October 17, 1987, Joseph Wresinski launched this call to action, carved in stone at the Trocadero Human Rights Plaza in Paris: "Wherever men and women are condemned to live in extreme poverty, human rights are violated. To come together to ensure these rights be respected is our solemn duty."  Since 1987, people living in poverty and those who work alongside them have come together each October 17 to renew that call; since 1992, October 17 has been recognized by the United Nations as the International Day for the Eradication of Poverty. Wresinski's action has had far reaching political effects around the world, reflected in the accomplishments of the organization he founded: universal health care in France, free access to school in Guatemala, the United Nations Guiding Principles on Extreme Poverty and Human Rights recognizing extreme poverty as a violation of human rights, the notion of "leave no one behind" as a corner stone of the UN Sustainable Development Goals, and many more.
To know this man and his vision of the world is to better understand the deepest hopes of people living in poverty: to be recognized as whole human beings, and to build a world where no one is left behind. It is also to understand how to work in partnership with people in poverty to make human rights a reality for all.
A new website created for this occasion presents previously unpublished texts, videos, photos, comments. Visit Joseph-Wresinski.org to learn more.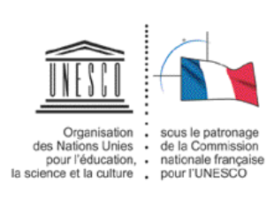 Under the patronage of the French National Commission for UNESCO
International Seminar from June 6 to 13 at the Cerisy La-Salle International Cultural Center Under (...)

Joseph Wresinski on french and european TV, founder of the International Movement ATD Fourth World. (...)