Merging Knowledge
Inclusive processes lead to change
Merging Knowledge
This inclusive technique helps people facing extreme poverty and social exclusion dialogue with policy makers, business leaders, social workers, and teachers. The goal of Merging Knowledge is to overcome differences in speaking and thinking. It bridges gaps between people from different backgrounds by creating an environment of respect and patience, examining different experiences and perspectives, so that constructive discussions occur.
ATD Fourth World uses this technique to create spaces where people in poverty can openly share their thoughts. Most importantly, they do this as equals with researchers. This breaks down the sort of unequal relationships between researchers and subjects that traditionally define academic work. Merging Knowledge opens up those involved in a project to new perspectives.
To learn more about this approach, download ATD Fourth World's Guidelines (opens pdf).
Merging Knowledge is used by ATD in many countries around the world. As a result, it supports work in health, social work, education, the humanities, social sciences, and much more.
For example, it was used in ATD's and Oxford University's three year The Hidden Dimensions of Poverty research released in 2019. Using this approach enabled co-leadership of the research between people facing poverty, practitioners, and academics.
ATD Fourth World Belgium also used this technique in their "From Mistrust to Mutual Understanding" joint training with professionals from the Belgian Child Protection Agency and parents experiencing poverty.
Presentation of Merging Knowledge: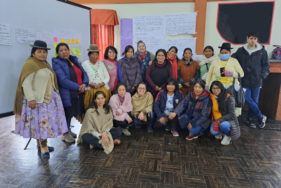 "The rights of women living in poverty must no longer be violated. It is our collective responsibility to break the (…) Read more →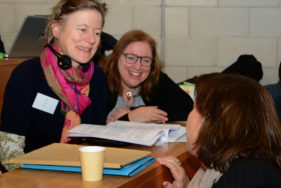 Above: Rachel Bray (left) with Diana Skelton This article is based on a presentation by Rachel Bray. She spoke at (…) Read more →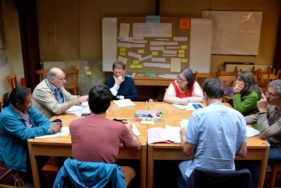 By Jacques Fierens, professor emeritus at the University of Namur and ATD Fourth World Ally Social philosophy project When I (…) Read more →