World Day for Overcoming Poverty
October 17 is the World Day for Overcoming Poverty*. This date is officially the International Day for the Eradication of Poverty at the United Nations. Social media refers to October 17 as end poverty day or stop poverty day.
The World Day for Overcoming Poverty is a platform for people living in poverty and extreme poverty to speak out about their lives and their struggles against poverty. In the words of one participant,
"It's our day. We can say what we have in our hearts without shame or embarrassment."
UN World Day
In 1992, the United Nations officially recognized October 17 as a world day. The day was first celebrated in 1987. ATD Fourth World's founder, Joseph Wresinski, led over 100,000 people at the Human Rights Plaza in Paris, France. At this time the unveiling of a commemorative stone took place. Engraved on it was the same text as stones subsequently laid at the United Nations offices in New York, at the European Union offices in Belgium, and in other places around the world:
"Wherever men and women are condemned to live in extreme poverty, human rights are violated. To come together to ensure that these rights be respected is our solemn duty."
Joseph Wresinski, founder ATD Fourth World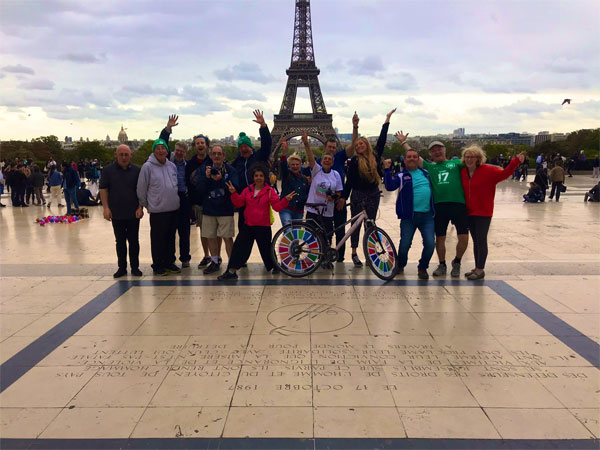 Each year, in schools, in public squares, in town halls and cultural centers, at the United Nations, and in the heart of villages, ordinary people come together around the experiences of people living in poverty. Each place commemorates the day differently. This may involve debates, art exhibits, workshops, stories for children, or musical performances.
Many others groups observe the World Day for Overcoming Poverty in addition to ATD Fourth World. If you are interested in finding an event near you, or in organizing your own event, please consult the official website of the World Day for Overcoming Poverty.
*It was originally known as the World Day for Overcoming Extreme Poverty in English.
Latest News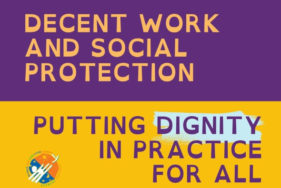 Each year, the voices of those who face poverty on a daily basis – as well as those who work (…) Read more →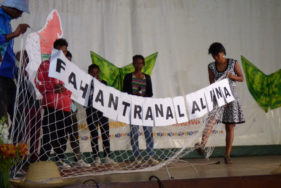 By ATD Fourth World Members in Madagascar World Day for Overcoming Poverty Commemoration at the University of Antananarivo ATD Fourth (…) Read more →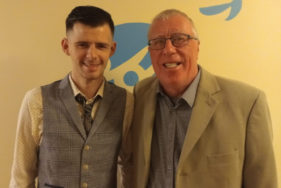 Above: Andrew Kelly (left) with Mark Hogan This text is based on a speech given by Andrew Kelly at the (…) Read more →