Stop Poverty Campaign
A Global Campaign in 2017 to Reach New Communities and Partners
"Wherever men and women are condemned to live in poverty, human rights are violated. To come together to ensure those rights be respected is our solemn duty,"

Joseph Wresinski, founder of ATD Fourth World

Call to Action from the first World Day for Overcoming Poverty
In 2017, in many countries around the world, people united by this call to action participated in a global stop poverty campaign. Events took place throughout the year and included:
Telling a diversity of stories: compiling and making known the many stories of change showing that when we work together we can overcome poverty and social exclusion, and build peace.
Joining our voices together: celebrating the courage and efforts of people living in poverty throughout history, featuring their songs of resistance and hope in shows and concerts.
Spreading a call to action in the context of the newly adopted Agenda 2030 with the support of a wide range of people and organizations: "What can we do to leave no one behind?"
Conferences and seminars: imagining, alongside those in poverty, a society without poverty.
From October 14 to 17, 2017, simultaneous events around the world, including at the headquarters of the United Nations, broadcast widely on a variety of platforms, letting those who resist poverty in their daily lives be heard.
Downloadable documents from the 2017 Stop Poverty Campaign:
An overview of the campaign.
More information about how to share stories of success.
How choirs or musical groups got involved in the campaign.
Dernières actualités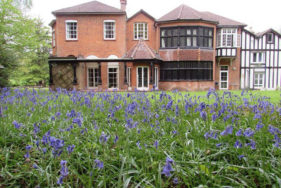 "When people are listened to, and their ideas are taken on board, you can often come up with better answers, (…) Read more →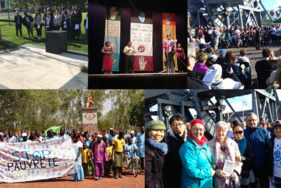 Highlights from October 17, 2017, the World Day for Overcoming Poverty, aka #StopPoverty or #EndPoverty day. October 17, 2017 marked (…) Read more →
Message of Isabelle Pypaert Perrin, Director General of ATD Fourth World International on the occasion of the World Day for (…) Read more →