Philippines
ATD Fourth World works closely with four communities in extreme poverty in Manila: families living in a public cemetery, families living under a bridge at Quirino Avenue, and, in Pandacan, two neighborhoods — Hilum and Lozada — located beside a water canal.
As part of a government resettlement program, families from under the bridge were recently relocated to different sites north and south of Manila.  The team continues links with these families.
In all these communities, our team in the Philippines runs the following regular programs: forums, cultural actions (Street Libraries; Ang Galing, a literacy program; and the Festival of Learning), and the October 17 commemoration at Rizal Park in Manila.  All the actions were created in response to the needs of children, parents, and adults living in the community.
In response to a lack of opportunities for earning a livelihood in the relocation sites, ATD–Philippines started a livelihood experiment in summer 2014, which aims to include the most fragile families.  This is a theme the team hopes to work more on in the future.
In 2014, ATD Fourth World–Philippines received an Honorable Mention for the Human Rights Prize of the French Republic for its work supporting the relocated families.
2017
During 2017 ATD Fourth World is leading the worldwide #StopPoverty campaign. 2017 marks the 60th anniversary of ATD Fourth World, the 30th anniversary of the World Day for Overcoming Poverty and the 100th birthday of the late founder of ATD Fourth World Joseph Wresinski. In the Philippines #StopPoverty launched in February and runs until October 17, 2017. Read Story of Change I Live in a Cemetery from the Philippines.
Find more information about the #StopPoverty campaign – www.Poverty-Stop.org.
ATD Fourth World has been present in Manila since 1989.
Latest news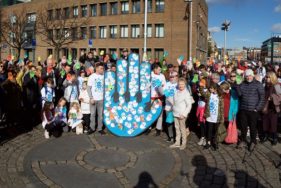 The thirtieth anniversary of the World Day for Overcoming Poverty (October 17 ) was celebrated throughout the world in 2017. People from many (…) Read more →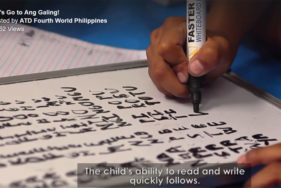 In Manila, every Saturday, a mausoleum and surrounding tombs turn into classrooms. The mausoleum is in a graveyard, the only (…) Read more →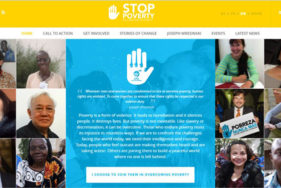 SIGN UP TO STOP POVERTY! Dear friends, February marked the launch of ATD's international campaign STOP POVERTY. We are inviting everyone to (…) Read more →