Philippines
ATD Fourth World Philippines was established in 1987 but became fully operational in 1989. The ATD Team consists of volunteers, friends (allies), and facilitators (community members and activists). Through the support of friends and partner organizations, ATD works closely with many communities in extreme poverty. In Manila (capital city), ATD interacts with families who live in a public cemetery, under a bridge of a national highway, beside a water canal, and other impoverished locations. Outside Manila, ATD regularly visits four resettlement communities where informal settlers have been provided housing by the national government.
The ATD team conducts the following activities: Ang Galing (Literacy Program) Street Libraries, Festival of Learning, Sulong (Savings Program), forums, workshops (art, crafts, skills, and livelihood training), community projects, and the October 17 commemoration.
All the programs are created in response to needs and requests expressed by children, parents, and adults living in the community.
In 2014, ATD Fourth World Philippines received from the French Republic a prestigious Honorable Mention for the Human Rights Prize in its work in supporting relocated families.
To learn more about ATD Fourth World Philippines, visit its website: http://www.atdph.org
Latest news
Our series on education ATD Fourth World's goal is to create educational projects that originate from the aspirations of children (…) Read more →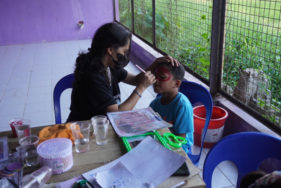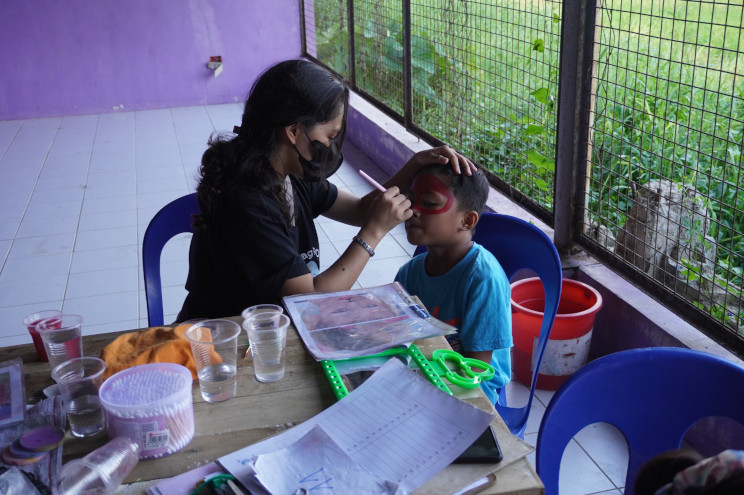 Photo above: Allen doing face painting at a Festival of Learning Since childhood Allen has been an artist at heart. (…) Read more →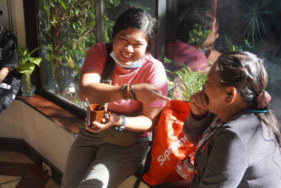 Photo: Fab Fabros shares a laugh with an ATD Fourth World member at Manila Planning Day "Why am I here?" (…) Read more →