13th European Fourth World People's University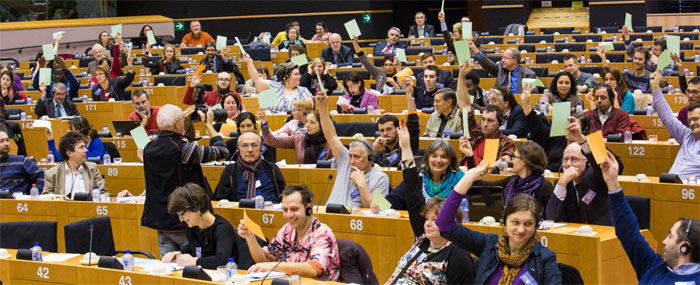 On wednesday March 5th 2014, the European Parliament hosted the European Fourth World People's University for the first time, invited by the Deputy Intergroup on Extreme Poverty and Human Rights.
The People's University brought together two hundred and fifty people from over a dozen countries, including those living in poverty, elected officials, members of the European institutions, professionals, unionists, and citizens working in solidarity with those in poverty. All of them shared their hope that dialogue between those in poverty and the European institutions become permanent at every stage of the legislative process – from the moment laws are written to the moment they are implemented.
The subjects discussed included the idea of a right to employment, of including all society as actors for democracy, and the access to basic rights by people who live in poverty. Concrete proposals relating to the European elections coming up in May were formulated and will be made public in the days to come.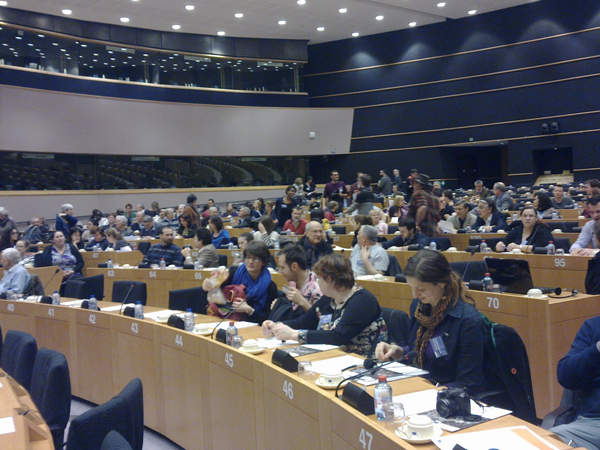 Most participants agreed on the failure of most European antipoverty policies. This isn't just the fault of the crisis – the crisis began long before 2007 for the lowest income families. Since the beginning of the crisis moreover, the policies of austerity have only pushed families deeper into poverty. As the philosopher Myriam Revault d'Allonnes said, "This crisis without end is not the end of the world, it is the end of a world."
To conclude the People's University, Sylvia Goulard, European Deputy and Chair of the Intergroup on Extreme Poverty and Human Rights, invited all the participants to return to their countries as ambassadors – ambassadors for the European cause and for a Europe built on the experience and wisdom of all its citizens. She also warned to beware of overly simplified ideas and proposals brought out by the crisis – because it is always those living in poverty who pay the price of bad policy.