Women, a Defence Against Poverty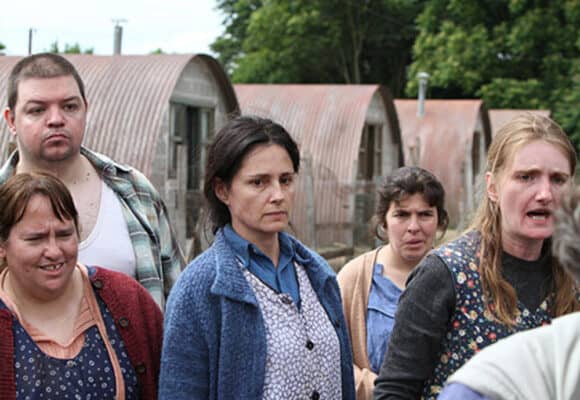 Above: Screenshot from the film Joseph the Rebel (Joseph l'insoumis)
This is an extract from an ATD training session in 1962. It is highlighted in conjunction with International Women's Day. Here Joseph Wresinski, explains why the work undertaken at the emergency housing camp in Noisy le Grand (where ATD was founded), near Paris is primarily targeted to support women.
Family anchor
Why did we begin our work with women? I believe that the woman is the anchor when a family sinks into poverty. Faced with impoverishment, only women are capable of carrying on. Men are overwhelmed and give up. But if the woman keeps her head above water, she will always keep the family together. I have witnessed this throughout my life. You may not see things the way I do, but this has been my experience.
Women have an inner strength that remains, whatever the circumstance.
Outstanding women
There is not a single mother here (in the Noisy le Grand emergency housing camp) who has not endured unimaginable hardships. We could write a book about each one of them.
I want to draw your attention to the fact that their appearance and behaviour are, nonetheless, quite extraordinary. They are proud and for those with a keen eye for detail, outstanding.
Let us be clear that women are not the remedy to poverty; they do not hold the solution in their hands. They are the last line of defence against poverty, which is a completely different thing. They are the support of resistance against poverty. If they gain the upper hand, the family can stay afloat. They cannot change men, but the family will change and breathe again. This is not a solution to poverty, but it is an answer to the plea of families to live with dignity. Our action is also a way of recognising and standing up for their dignity.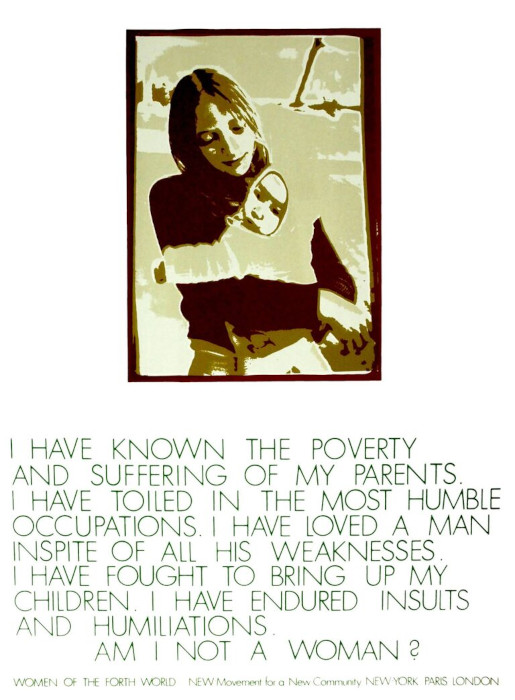 Poster created in 1975 by Jeanpierre Beyeler, ATD Fourth World member, for International Women's Year. The text refers to the famous speech by Sojourner Truth, an abolitionist born into slavery, at the Convention on the Rights of Women in Akron, Ohio in 1851.