Dignity Begins with Identity Papers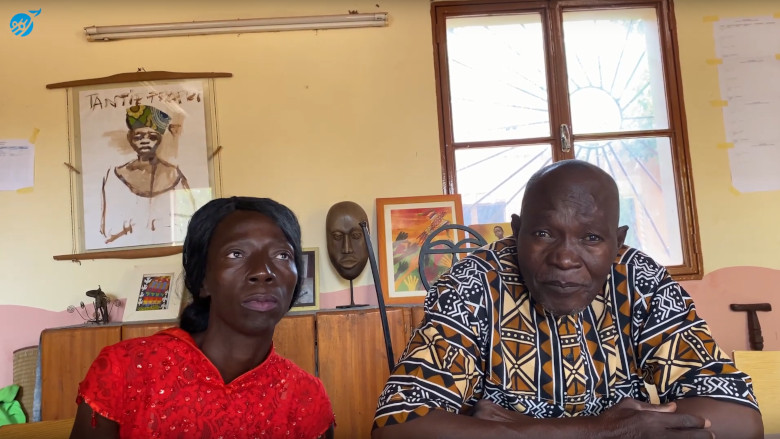 On October 17, 2022, Élise Kabré and Moïse Compaoré spoke at the United Nations' commemoration of International Day for the Eradication of Poverty. Unable to travel to New York, they addressed the UN in a moving video from Burkina Faso. Both ATD activists highlighted the importance of dignity in overcoming poverty.
It's like you don't exist
In their video, Élise Kabré and Moïse Compaoré addressed the problem of not having identity papers. Élise Kabré described what happens when you don't have these documents.
"Dignity starts with identity papers. Without a birth certificate, you have no identity. And without an identity, you don't know where you've come from or where you're going".
If you're unable to prove your identity, "it's as though you don't exist", Moïse emphasized. "You're not recognised as a human being". In addition, it is impossible to access education.
Both activists have experience with this problem and have also seen what happens to children in Burkina Faso without official papers. Sadly, millions of people around the world live without the documentation they need.
I do what I can
Élise regularly brings children together in her home so that they have a space to express themselves and share what they know with each other. "I do not want children living in deep poverty to suffer as I did", she says. "And so I do what I can to support them."
For years now, Moïse has been interacting with children who live on the streets. He has witnessed the hell that children experience every day. Like Élise, he is well placed to know that each of these children has potential, abilities, and intelligence that the world is losing.
"Dignity is about being recognised as someone who has thoughts and feelings, who is valued", Moïse explains. "It's also being able to feel proud, proud to live and to be a part of something."
Watch their video:
ATD urges everyone to get involved, like Élise and Moïse, in overcoming poverty wherever they are. Information on how to get involved in ATD Fourth World's work.
More on ATD's work in Burkina Faso