"Every Day Is Different"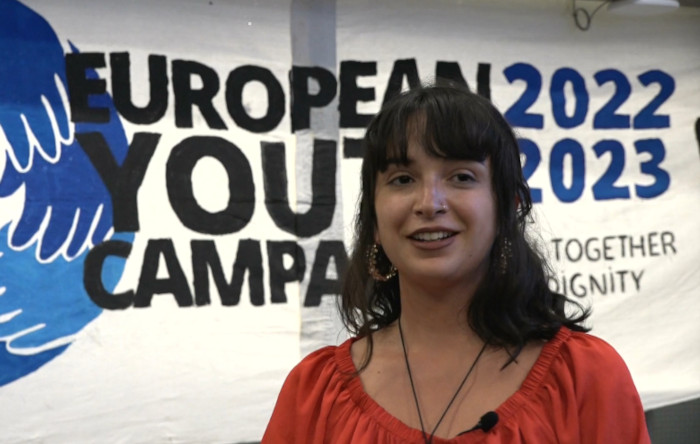 Ciara Margolis was a member of ATD Fourth World in Ireland, having been involved with ATD Fourth World there for 4 years in a variety of roles, ranging from project coordinating to communications work to family support.
She has since moved across the pond to work with ATD Fourth World UK in the Together in Dignity family support program in London, where the team feels incredibly lucky to be working alongside as warm and empathetic a soul as Ciara.
"Every Day Is Different"
In this video Ciara discusses her work with the small team in Ireland, and the different roles each member takes on. In Dublin, where ATD Fourth World is based, Ciara tells us how every day is different, giving everyone the opportunity to get involved in all manner of activities, "trying [their] hand at lots of different skill sets".
Together, they coordinate outreach efforts into local communities, as well as action based workshops and programs with lived experience activists and families — such as "Choose-Day Tuesday", where participants choose for themselves the activities they'd like to engage in, such as cooking or creative projects like painting and woodworking.
Ciara also discusses the nature of the support work she and the team undertake: from offering crisis support to those in or with experience of extreme poverty, to providing one-to-one emotional support, which often takes the form of a cup of tea and a listening ear.
"Unlike any other organization"
To her,
"ATD Fourth World is unlike any other organization in how it connects people with experiences of poverty (and also people who want to create a world without poverty)… to fight for a better world for all. A world not just without poverty, but where people are seen as equals and [are] recognized for the talent that they have inside and on offer".
She also reflects on the strength she has learned from those who have more difficult experiences, and the hope she feels for future generations – inspired by those with lived experience of poverty – that the world can become a more loving place.