Festival of Learning 2012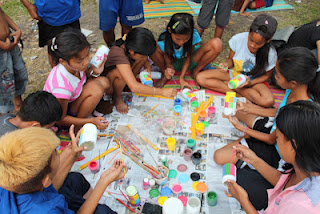 Monday, May 7, 2012 By Tracy Cruz
All Together In Dignity (ATD) Fourth World Philippines successfully held its Festival Of Learning (FOL) 2012 on the month of April with the three communities of North Cemetery, Ilalim Ng Tulay, and Hilum/Lozada, friends and volunteers.
Communication was the central theme of the festival and the aim was to "stop, look, and listen" to the voice of a child. The festival consisted of story-telling, diverse arts & craft and talent/media workshops, and fun activities such as games, puppet shows, etc. The culminating outing was at GMA Network, Inc Studio where the kids and facilitators toured the studios and met artists and news personalities.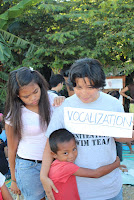 Yeng Calaguas, ATD friend who conduct a singing workshop with David Cator, said, "I learned that two children in our workshop didn't know how to read and had a hard time reading so they were not able to follow the vocalization exercise. With this handicap, they continued on and didn't leave the group. Later, David was able to have them join the singing of a Tagalog lyrics of which they know and didn't need to read the lyrics."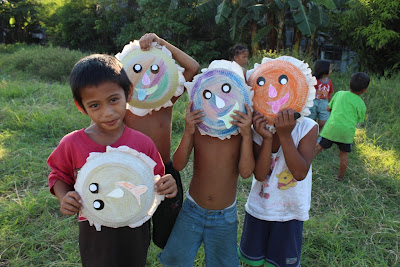 FOL 2012 reached its goal of communicating the children's situation to strangers. Friends and volunteers were not only able to "stop, look, and listen" but they also acted on the reality of the lives of the residents of the communities which needs to be addressed immediately.
Children and adults shared meaningful time together and it was such a great experience. Talents and knowledge were generously given to the kids and their radiant smiles and eagerness to learn fuelled the passion to serve. Lasting and meaningful relationships were formed. Lives were touched.
We learned from each other and gave without expecting anything in return. That is the beauty of unconditional love. That is ATD – preserving and protecting the dignity of the communities through sustainable programs and educating the volunteers about understanding.
To be of service the least of our fellowmen is an honor and a great privilege. ATD gives us the chance to serve our country and to be one with our people. Let us help each other and build a nation with a pure heart.