Our Collective Memory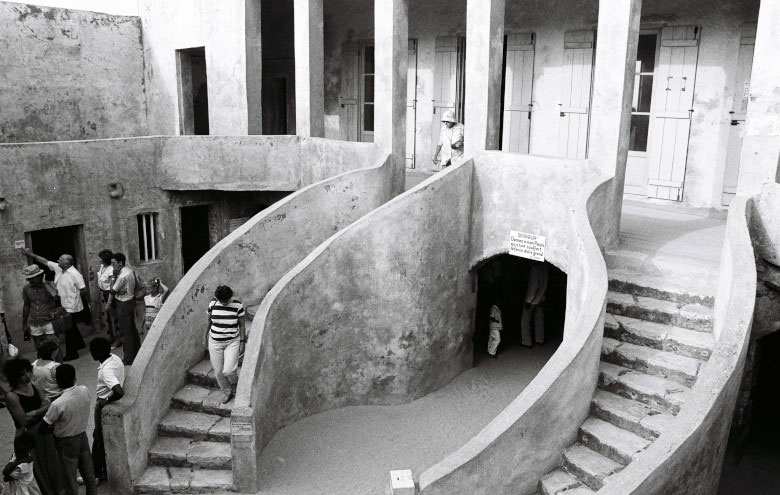 Image above: House of Slaves Museum Island of Gorée, © ATD Fourth World (Centre Joseph Wresinski – 0404005032004)
December 2 is United Nations Day for the Abolition of Slavery. On that date in 1949, the General Assembly adopted the UN Convention for the Suppression of the Traffic in Persons and the Exploitation of the Prostitution of Others.
Joseph Wresinski, founder of ATD Fourth World, visited the House of Slaves on the Ile de Gorée (Island of Gorée) in Senegal in 1987. This island was a slave trade center on the African coast from the 15th to the 19th century. During four centuries slaves passed through the House of Slaves' Door of No Return as their final exit point from Africa.
The House of Slaves was designated a UNESCO World Heritage site in 1978.
Below is the message Joseph Wresinski wrote in the visitors book of the House of Slaves in November 1987.  The chief conservationist of the museum had this message inscribed on a plaque that is displayed in the entrance to the museum.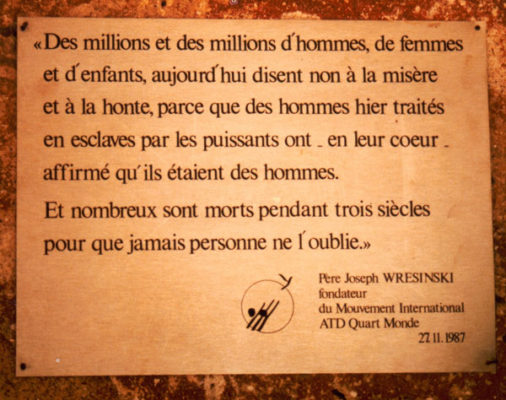 "Today, millions of men, women and children say 'no' to extreme poverty and shame because yesterday people, treated as slaves by the powerful, in their hearts asserted that they were human beings. Countless people have died over three centuries so that this should never be forgotten".