I Am Emma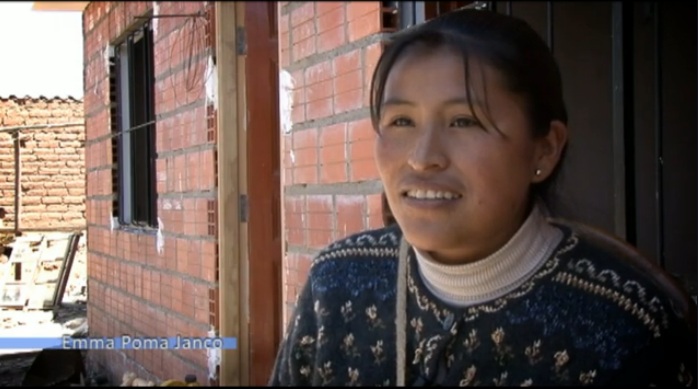 Emma lives in El Alto, above La Paz, the capital of Bolivia. She is very committed to her community and is actively involved in establishing links and meeting with others who are very poor and who struggle to keep their heads above water day after day. Emma also cares about supporting what others say and she sometimes speaks on their behalf – she is one of them.
Her commitment to and involvement in creating a fairer society also extends to her work in "the House of Friendship" (la Casa de la Amistad), located in one of El Alto's neighbourhoods. This house is a place where families in extreme difficulty, volunteers and friends of ATD Fourth World can meet and make friends. Adults, young people and children can escape their isolation by re-establishing community life (almost all of the families are from rural communities with which they more or less keep in touch). Emma's words are rooted in a life full of hardship and humiliation, but also a life of resistance and fighting on a daily basis, just like the millions of men and women living in exclusion. She offers alternatives for building a different society and calls on society to listen. Her involvement, together with others, in various world events (UN in Geneva in 2009 and the 2012 conference entitled "Extreme Poverty is Violence – Breaking the Silence – Searching for Peace") proves how important it is to include those who have lived through extreme poverty when we come to consider, together, how to improve the world we live in.
Society must be transformed, the poorest citizens must be empowered to change their own lives. But this means that they must be heard and must cooperate with all those involved – and must be partners.