Inequality and the Search for an Ecological and Inclusive Transition: G7 Environmental Ministers Meeting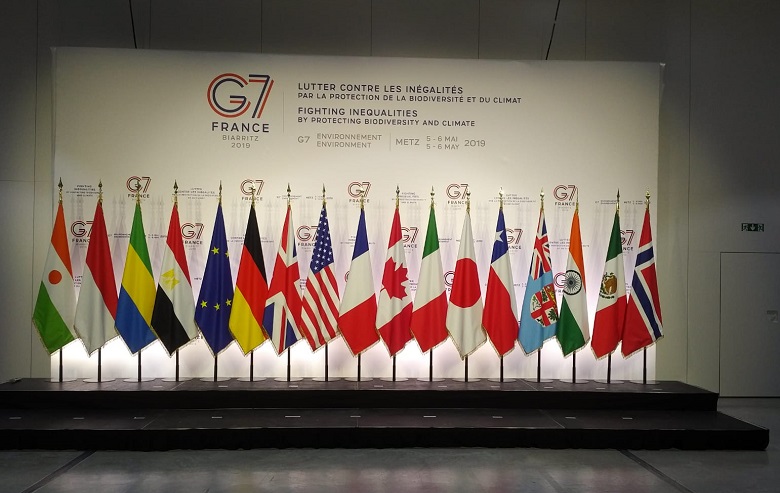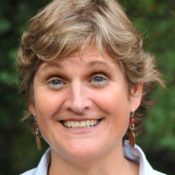 Speech by Isabelle Pypaert Perrin, Director General of the International Movement ATD Fourth World at a meeting of G7 ministers on the environment, 5 May, 2019 in Metz, France.
Ministers, Excellencies, Ladies and Gentlemen,
According to a UN report, sewage kills more people than war.
More than the experts on this issue, Mr Joseph is well placed to know how true this is. For more than 20 years, he has lived in a neighbourhood of informal settlements that frequently experience flooding. Nowadays, the floods last for six months out of the year. Like the 12,000 people who reside in the lower part of the city, Mr Joseph has no choice but to live there. The stagnant waters carry disease. They are an on-going danger for everyone, especially children.
Suffering from climate change caused by others
"Every year", Mr Joseph says, "We dig channels. We put down boards to walk on so at least the children can go to school without risking their lives. But the water keeps coming back. Then our houses made of dried earthen bricks disintegrate in the water. It never ends. We live in the water. We sleep in the water."
Mr Joseph is strong and healthy. Like many others around the world, he works at informal jobs. Some of his neighbours salvage the little they can find at a nearby trash dump. In his part of the city, the residents have to manage their own garbage because there is no organized pickup. The plastic bags that litter the ground and clog the canals are a plague for everyone.
Nevertheless, Mr Joseph and his neighbours join forces to support each other in many challenging situations. Without social protection, they are used to relying only on one another. How can we still accept that, all over the world, entire populations do not have basic social services and support? As we move towards an ecological and inclusive transition, it is critical to put in place social protection floors for everyone.
Taking matters into their own hands
When people die in his neighbourhood–and they frequently do–Mr Joseph collects something from each neighbour to help the bereaved families bury their dead with dignity.
However, Mr Joseph is not alone in his unrelenting struggle. After listening to the concerns of area residents, Lamine and Josiane, two members of ATD Fourth World, had a suggestion for the neighbourhood young people. Perhaps they could create volunteer projects to raise the walkways so that people could get around even when there is water? Because residents have to make the same effort year after year, the group looked for someone who could work with them to find a more sustainable solution. Soon young engineers from the country were showing the neighbourhood young people how to turn collected plastic waste into durable breeze blocks. Using the blocks, they paved the first 150 meters of a path that runs through the neighbourhood. It's a source of hope for everyone, even if there is still a lot left to do! Who will help them continue this work?
Crises and ecological disaster are already part of every day life for Mr Joseph and his neighbours, as they were for their parents. Because they are so directly affected, they are being forced to deal with the consequences of our lack of respect for the land and for all human beings. These people pay a high price even though they are least responsible for its causes and have the fewest means to protect themselves. And yet, in extreme conditions where everyone is struggling just to survive, they try to take care of each other, to make life possible. Using the meagre means at their disposal, they try to take charge of their own environment.
To meet the challenges facing the world while leaving no one behind–as required by the 2030 Agenda that our States have signed–we absolutely need the experience and the ingenuity of Mr Joseph and his neighbours. We need the expertise of all those around the world who struggle as they do in the worst conditions and with almost no means.
Yet, we often do not take advantage their experience and their knowledge.
Addressing climate change should not cause additional suffering
A few hundred kilometres from where we are today, in the heart of Europe, a group of families living in caravans was expelled from the land on which they had lived for thirty years. This was done in the name of protecting biodiversity and green spaces. However, it is devastating for these families, since it will be very difficult for them to find a new place to settle. Simply for the city to have a green lung, whole families were condemned to wander. Adults lost their livelihoods. Children were taken out of school–some forever. Deprived of a future so that others could breathe better!
Environmental policies conceived without considering people living in the deepest poverty frequently work against these populations. That is why it is essential that we make an effort to involve them in the development and implementation of these policies. We must also involve them in policy evaluation by looking at the impact of our programs on the poorest 20% of the population.
Mr Joseph and all those like him around the world show us something very important. We cannot pit the fate of people living in poverty against the fate of the earth. We cannot put urgent human needs in conflict with an ecological crisis. They must be addressed at the same time, and every day counts. Mr Joseph struggles every day to survive. Selflessly, he uses his strength and his health to support his neighbours and help his family stay alive. Yet children, young people and adults die every day in the community where he lives.
Today, we are faced with vital choices for the future of humanity. For all of us, our future depends on our ability to formulate and implement comprehensive, coherent and forward-looking policies that respect both the land and all human beings.
For that, we need Mr Joseph. We need all the women, men, children, and young people in communities around the world who are not free to choose the circumstances in which they live. In order to survive, they must constantly take care of both their neighbours and the environment in which they live. We need their wisdom and their judgement, which have been tried and tested day after day for so long. In many places around the world, these people have begun to think and act together to bring about change, often in partnership with others. They are already on their way.
However, these people are almost never sitting around the table with us to think through and develop policies for tomorrow. How can we put respect for the land and respect for all human beings at the heart of our policies without including them? What will we do in our different countries to make sure that we get to know them and talk with them about these issues? How will we involve them in coming up with new ideas for an ecological and inclusive transition?
We owe this kind of outreach to all the inhabitants of our earth. We owe it to our fellow human beings who are violated by the injustice of extreme poverty. We owe it to young people from all walks of life who challenge us and urge us to take action now. They have the right to live on a healthy earth where people join forces to keep the planet safe.
In Mr Joseph's neighbourhood, the challenge is immense. But they have made a start–the first 150 meters have been laid out. These residents, like so many other women and men in communities of extreme poverty throughout the world, show us that nothing is impossible if we work together. With their courage and intelligence, they should inspire us to dare to try something new, to make the profound changes that are so necessary and urgent right now.
In the 2015 Sustainable Development Goals, the nations of the world made a promise to leave no one behind. They made a promise to build a more humane world, a world more respectful of the life and the dignity of every person.
Mr Joseph and his neighbours, with the young people who have joined them, are keeping their part of this promise.
It's up to us to keep ours.
Thank you.