International Day of the African Child in Bukavu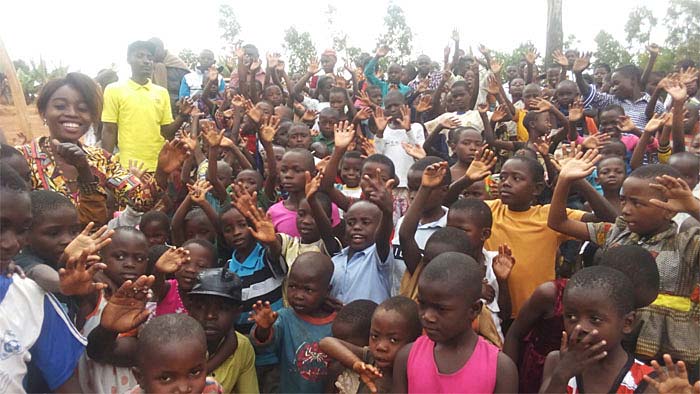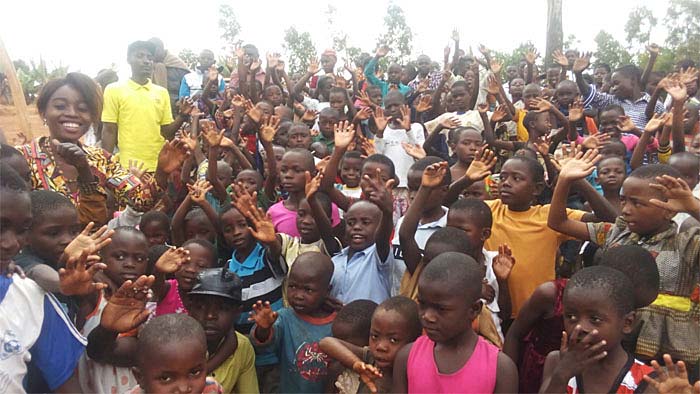 This summer, two hundred children gathered on a hill in the village of Mangande to celebrate International Day of the African Child. They came from Cibandihwe, Burhiba, Muhungu, and Kadutu to the outskirts of Bukavu, a city in the eastern part of the Democratic Republic of Congo. The event took place near the site of ATD Fourth World's 'Mountain Library' project (similar to a Street Library). Focused on friendship, human rights, and learning from each other, the celebration brought together children who participate in Tapori and children from Mangande, a remote village where living conditions are very difficult.
Kata, a child from Mangande, talked about her first time taking part in the International Day festivities:
"Children my age came to my house and they invited me to celebrate International Day of the African Child. Often we hear about this day on the radio, but I had never celebrated it with friends before. I am happy because I learned more about rights and responsibilities."
The children of Cibandihwe who hosted the meeting began with a song: "With us, you are welcome". The group then learned a little about the history of International Day of the African Child which honours people involved in the 1976 Soweto Uprising in South Africa, especially the children who died in the uprising.
Smaller groups of children then visited homes in Mangande to invite other people to join in the day's festivities and to become involved in their ongoing work to overcome exclusion and discrimination. They talked with people about the Mountain Library, their Tapori group, and the way these activities have changed their lives.
Grace, one of the Tapori children, described meeting a family whose daughter was named Chance:
"When we got to their house, we explained why we were visiting. Chance's mother told us that it was important to her that someone was reaching out to her family: 'When you are isolated from other people, you lose yourself. You stay curled up in your corner. You feel forgotten and you can't interact with other people any more. I'm so happy that you visited us. I can see now that there are people who know and care about my children. They can share their ideas and make friends with other kids from the city. It means a lot to our family that someone thinks we're important.'"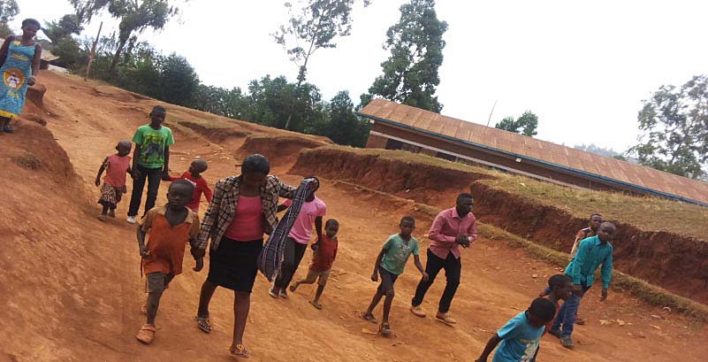 A mother visited by Daniel Alingilya, a young Tapori member, said, "When you live far away from other people, you are living in nothingness."
A child from Mangande named Petro talked about how hard it is to get an education in the area: "Today, I learned something about children's rights and responsibilities. Unfortunately, where I live, there are the children who can go to school and the children who can't. Not everyone is able to get an education. When we do go to school, sometimes we get insulted because we haven't paid our school fees."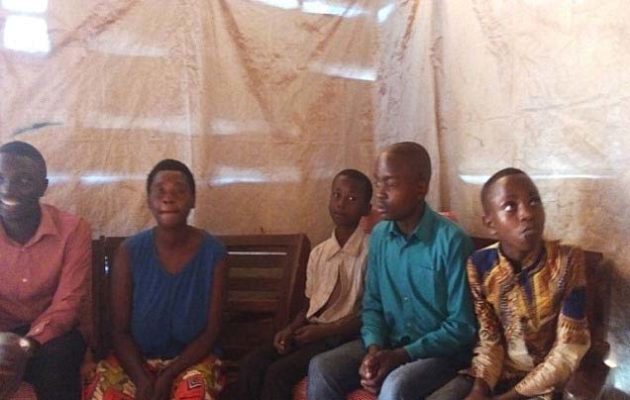 During the day, some Mangande children who were playing soccer joined in with the others. "Some of them were in rags, wearing only slippers or just playing barefoot, but we accepted them as there were," said David, a member of the Tapori group.
The Tapori children didn't convince everyone they met to join the celebration, but some who were initially reluctant decided to come along and also expressed interest in joining the Tapori group.
Visiting each other's homes and celebrating together allowed the Tapori and Mangande children to interact in a new way. One child said, "When we were visiting, I felt as if I was at home with my family and we could understand each other easily. The families that we visited had a kind of wealth in their openness and willingness to listen to what we said."
In Bukavu, Tapori is very active, bringing together approximately 500 children. The International Day of the African Child was a good opportunity to introduce Tapori to even more. Later in the summer the DCR Taprori group celebrated the 50th anniversary of the founding of Tapori. The group continues to reach out in its work of building friendship and peace, enabling children to support one another in the Democratic Republic of Congo and across the globe.
Additional information on ATD's work in the Democratic Republic of Congo and other African countries.