Leaving No Stone Unturned: Inventive Ways to Generate Income and Build Solidarity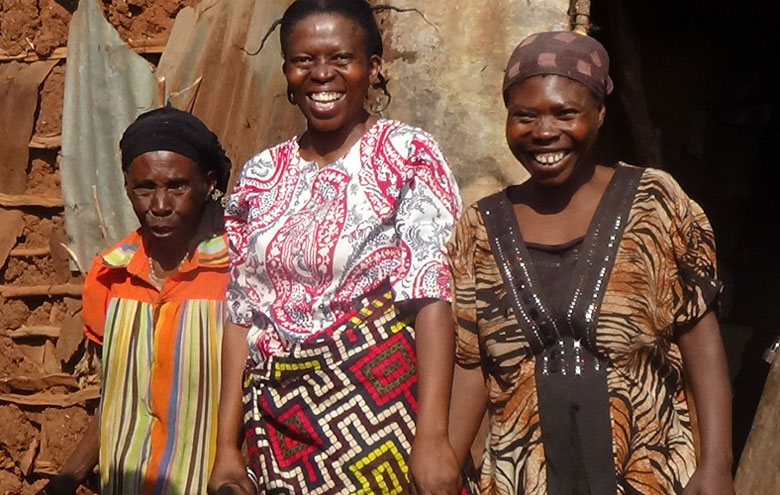 Over a two year period from 2015 to 2017, ATD organized a series of conversations between people from various countries who were living in poverty and struggling to survive without regular employment. Among the participants were people from Bukavu in the Democratic Republic of Congo, Yaoundé in Cameroon, Madrid in Spain, and Mexico City in Mexico. Three of the topics that they discussed were:
The various ways in which participants earn money to support their families.
Formal and informal systems of social security.
What motivates participants to keep going in their daily struggle to survive.
Here is a brief overview of some of their contributions, revealing the constant efforts of these individuals to support their families in whatever way they can – efforts that are so often overlooked.
Ways of earning money
David* from Madrid scrapes together a living from selling all types of scrap: "cartons, pallets, scrap material, metal, leather and clothing." He explained that in Spain there are municipal recycling centres, where different types of rubbish are sorted into separate containers. David says he "searches these collection sites, but [is] not allowed look in the containers". Because it is "illegal work", he has "no rights or fixed hours". The money he makes enables him to "eat, but nothing more." It is certainly not enough to support his family.
Toni, also from Spain, lives in Alcala. He goes out on his blue bicycle to salvage scrap materials; and sometimes he does odd jobs "for various businesses". He described his efforts to get into a training program, but they hadn't been successful.
Women from the Mesa de las Hornos district of Mexico City shared a series of examples that demonstrated their hard work and creativity. They were in agreement that in order to get out of poverty you need to be "more inventive" and "more intelligent". One of them described a typical day: "Today I am going to make sales, see my children, clean the house. I have to manage everything very carefully in my home for things to go well."
The women in the group sell a wide variety of items, including cookies, tamales, scrap material and clothing. Others go door-to-door selling perfume or distributing catalogues. Those who have jobs usually work in tortillerias or clean and do the ironing in other people's houses.
Members of the Solidarity Families Group in Bukavu made a list of all the occupations they had taken up in order to make a living: street porter, public fountain maintenance worker, mason, cattle breeder, cargo handler, gardener, mechanic, charcoal seller, broom seller, shoemaker, money changer, local drink seller, roast pork seller, newspaper seller, and government pension agency employee, among others.
They went on to describe exactly what they do, the skills they use, and what they had learned from their efforts. Myriam, a vegetable grower, said, "Working as a gardener taught me how to prepare a bed for planting, look for fertilizer, and sow seeds – something I knew nothing about before. Now I teach a lot of people how it's done, based on my experience".
Leandre, a salesman earning commissions, explains that the strategies he uses are to "smile a lot, and to give my boss the odd sack of cassava to encourage him to give me work. I have to play him to my advantage."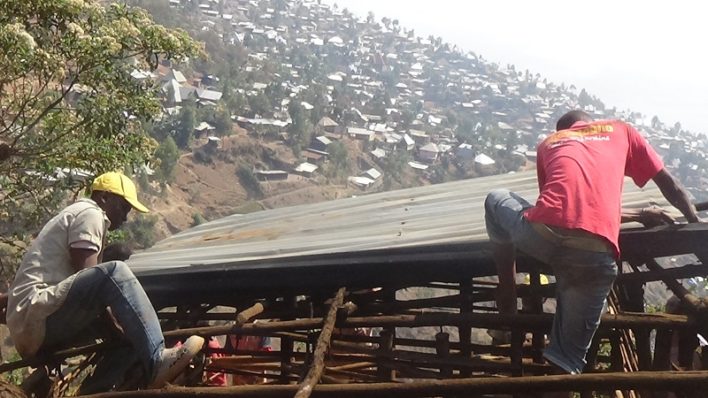 Evelyne from Yaoundé was struck by the fact that members of the Bukavu Family Solidarity Group "leave no stone unturned" to survive. This was just like life in Yaoundé, where people find a similar profusion of small ways in which to earn a living.
Formal and informal systems of social security
Despite the great difficulties they experience, individuals and their families the world over make their calculations, plan what they can spend, budget carefully, and try to invest. When necessary, they borrow from people they know, relying on mutual trust and community solidarity.
Although in Spain, as in the rest of Europe, there is a formal social security system, David described his efforts to survive as "a bit like playing the lottery". He explained how difficult it was to juggle his monthly pension of 480 Euros, which "is not enough to pay for food". This is why he must "supplement this minimal amount by searching for scrap material".
In countries like the Democratic Republic of Congo, where there is no formal social security system, even those who hold down several different jobs are vulnerable if they come up against one of life's major setbacks, such as an illness or sudden death. As Chloe explained, "When my husband forbade me from gardening because of my illness, I said to him 'if I carry on gardening I will die: and if I don't, I will die of hunger anyway'."
Examples of mutual solidarity between people living in poverty exist everywhere. As the Family Solidarity Group in Bukavu and the Neighbourhood Alliance in Yaoundé demonstrated, getting together and supporting each other allowed them to feel stronger and to benefit from a sense of group acceptance.
Simon, for example, had this to say about his work as a street porter, "Although on the face of it this work might seem degrading or humiliating, I respect my job. I value it because my life and the lives of my family members depend on it. My job liberates me, liberates my children, my wife, and my neighbours." It was because of the encouragement received from the Family Support Group in Bujavu that Simon had come to think of his efforts to earn a living as a true profession.
Members of the Bukavu Group shared many examples of ways in which they organise themselves in order to support one another in their work. Stephan had this to say about his wife and her friends: "They borrow money so that none of them is out of a job"; and "My wife is good at coordinating her three occupations". Someone else said, "Some in the group are masons, and they build houses. So if, at a later date, one of the group gets a new job, he gives some work to the others."
There are also many like Rachel who share their daily worries when the money runs out: "The situation is serious for all the families. My children have to find their own food and it's difficult to clothe them and care for them if they get sick." There are others who, when they can, "try to make a small donation towards someone's marriage or other important event".
Based on the idea of promoting social ties, the group from Yaoundé encourages disadvantaged people to form associations in order to produce goods for consumption or trade. Some women, for example, band together to cultivate vegetables in the swamps, one field per day, to make their production more efficient. Others pool their resources to bulk-buy fish from the markets or trade in foodstuffs.
At the end of the dialogue between Bukavu and Yaoundé, Christian from Cameroon said about the Bakavu Family Solidarity Group: "They are real planners, and they have a lot to teach people from other countries."
What motivates people to carry on
Children are always a source of motivation and investment: the reason why parents never give up their struggle to survive. Isaiah from Bukavu and the mothers in Mexico expressed this very well: "Parents work hard because their children's interests are more important than their own." Often this hard work is "thanks to the strength their children give them". When they can, the children also contribute to the family finances. The following comments touch on the importance of parents and children joining together in the effort to support the family:
"If they don't want to carry on going to school, that's okay: they can go out to work and help us make ends meet".
"We tell them: 'even if you don't go to school, it doesn't mean that you can't be useful. A person without an education can be very useful indeed'."
However, speaking from first-hand experience, Marie from the Bukavu Group explained that, in times of financial hardship when there's no work to be found, a parent is sometimes obliged to become dependent on the children, which for her is a daily humiliation: "I'm ashamed to stay with my daughter, especially as she has eight children and her husband doesn't have a stable job".
These exchanges between people in very different countries enabled participants to get together and reflect on life's problems. Overcoming a narrower world-view, they realised that on every continent, even in countries of the so-called 'developed' world, people actively earning their living are also marginalized and excluded. The project has ultimately helped the participants to grow in strength and to realize that their combined experiences constitute a rich source of expertise. They hope that one day other people will see that their expertise is indispensable and that it will attract recognition from national and international organizations involved in the world of traditional work.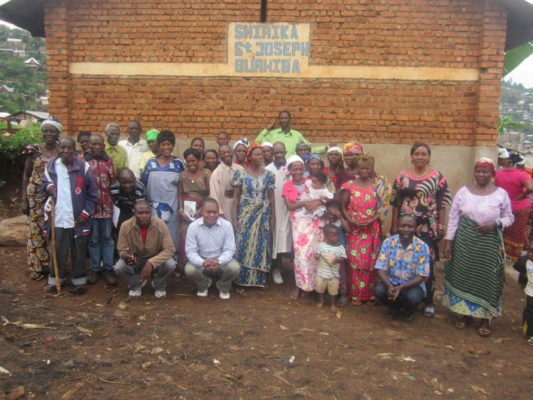 *Names in this article have been changed to protect privacy.