Medical, Dental, and Optical Care ­­- An American Dream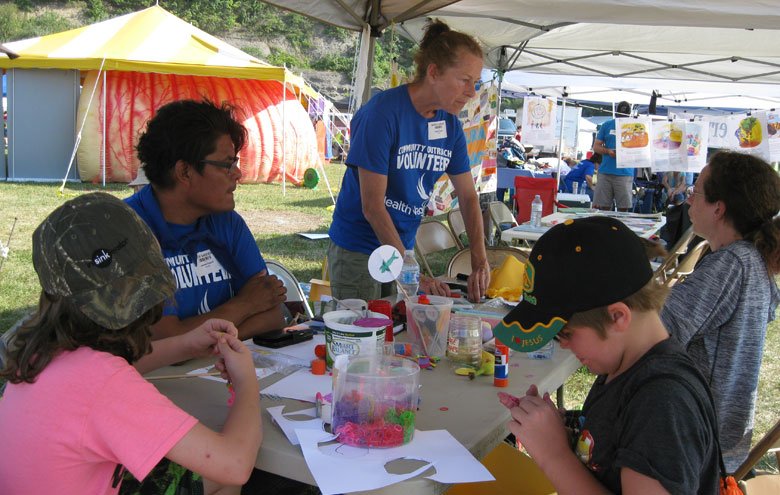 Photo: Erick and Marcia, members of the ATD Volunteer Corps, help with craft projects in the ATD tent.
In the United States, many people can not go to the doctor because they do not have health insurance. Even those who do have coverage may live in an area where there are very few medical professionals. In the Appalachian mountains where ATD Fourth World works, people face both these problems. However, for one summer weekend, Wise, Virginia is the site of Remote Area Medical, a project that brings volunteer doctors and dentists to the area to provide free health care to people who have no one to turn to when they become sick or develop chronic health problems.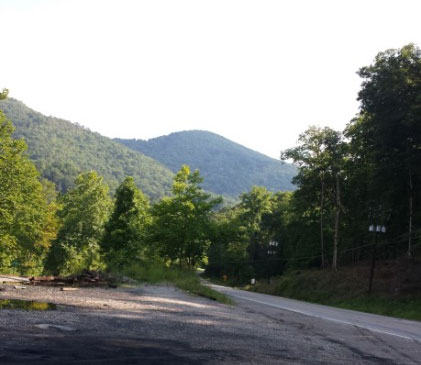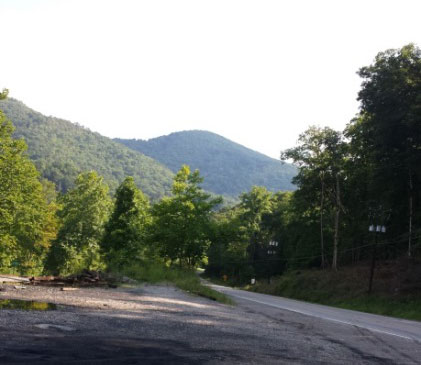 For the past seventeen years Remote Area Medical (RAM) has taken place in Southwest Virginia thanks to an invitation from Sister Bernie Kennedy. Sister Bernie founded The Health Wagon, which has a clinic and travelling vans that provide free healthcare year round in a remote area of the Appalachian mountains. Seventeen years ago, she invited RAM to Wise County in order to reach a larger number of people through a special once a year event. ATD Fourth World has participated in the Wise County RAM every year since then.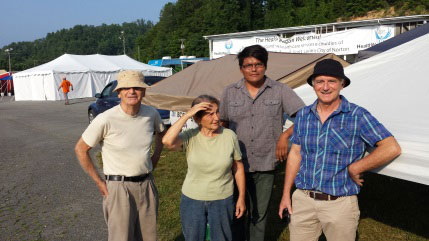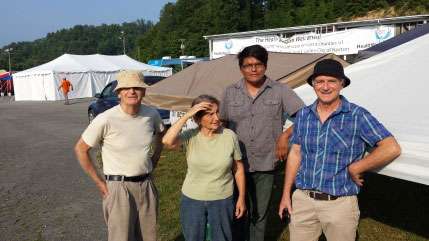 This past summer, people seeking medical, dental, and optical care arrived a day early to park near the Health Fair and register. Many came with campers, or slept in their cars in order to keep their spot. Patients chose one area of treatment per day during the three-day weekend.
Hundreds of volunteers from a variety of organizations showed the community's strong desire to support the RAM Health Fair. Many volunteers said that they dedicated their vacation time each year to help as managers of operations, network engineers, and clean up crew for the Health Fair. Setting up RAM involved transforming the fairgrounds in Wise, Virginia from a horse and livestock exhibition center to a medical facility ready to greet and serve thousands of patients.
The many local and out of town volunteers came from businesses, the correctional justice system, and Job Corps youth reemployment centers. Students worked alongside practicing and retired medical professionals. Church groups distributed donations of over-the-counter health supplies and ran a registered day care. Local and out of town business owners hitched wagons to their cars or golf carts, and handed out cold bottled water to people waiting to see a doctor or dentist. Many community and government organizations set up information tents alongside the medical tents.
ATD Street Library at RAM
ATD Fourth World set up a Street Library, which attracted both children and adults to tents where books and craft activities were available. Throughout the weekend, the ATD tents drew people looking for a peaceful place to rest, take a lunch break, or relax amidst the enormous crowds at the Fair.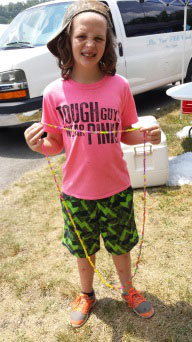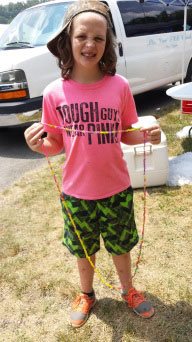 Two young children came back frequently during the weekend to work on craft projects while their relatives received treatments. Medical interns stopped by to ask about ATD Fourth World and learned how to make Chinese ribbons, which they discovered were a good way to relieve stress during their short breaks. An older visitor who became quite engaged in a painting project explained that he is a retired artist. He was glad, he said, to be able to paint in the company of other people while waiting for his turn in the dental tent.
An adult son caring for his aging father came to the ATD tent to cool off. He had grown up in Wise, Virginia but moved away when he got married. He returned to the area after his children were grown in order to keep an eye on his retired father who was waiting for an eye exam at RAM because he had no health insurance.
A thirteen-year-old girl said that she had lost her parents to the justice system because of drugs, but was now living with her aunt and cousins in order to stay in the town where she grew up. Her aunt and uncle were at the Fair getting dental treatment.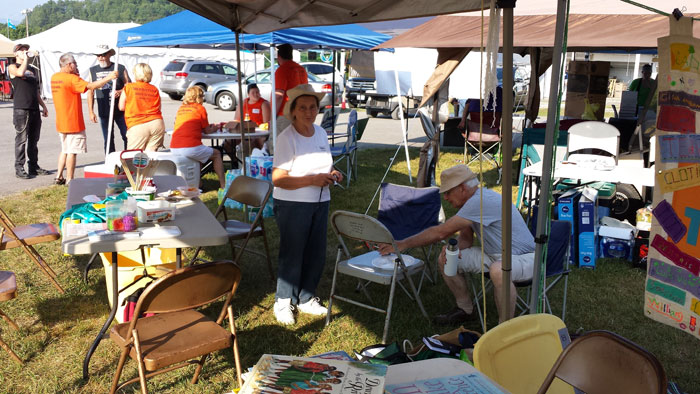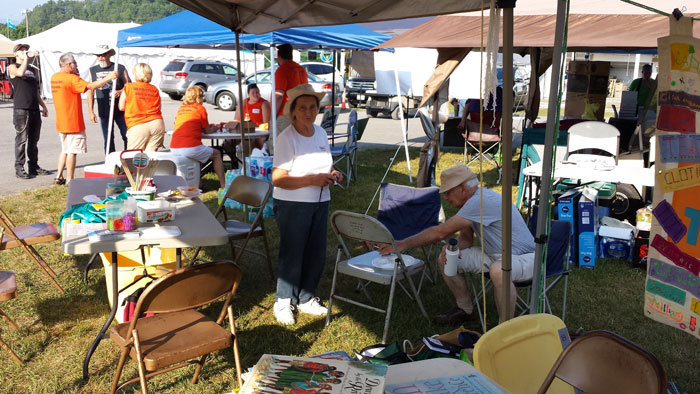 Another teen was overjoyed to have new eyeglasses, especially in new frames. Her prescription had not been renewed for many years, affecting her ability to read in school. "Now I can look good and see!" she exclaimed.
As the Fair wound down, volunteers packed up equipment and cleaned the fairgrounds area. Many said that they planned to return next year to help ensure that people in this remote area continue to have access to medical, optical, and dental care.
More information on ATD in the United States.