New International Leadership Team Takes The Helm Of ATD Fourth World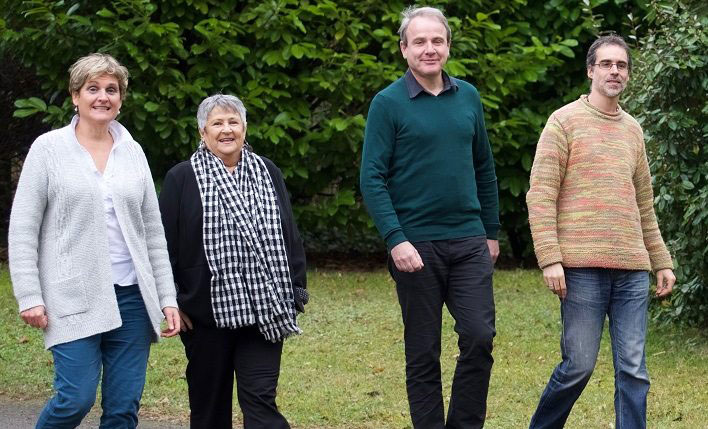 In a renewal of its international leadership, ATD Fourth World will see Isabelle Pypaert-Perrin bring her wide-ranging experience to a second term as Director General, while three new Deputy Directors – Bruno Dabout, Álvaro Iniesta Pérez, and Martine Le Corre – will join her to take up responsibilities as of January 2017. A diverse 20-member committee nominated the new leadership team after wide consultation with people around the world who are involved with ATD in a variety of ways. Below are short portraits of each member of this new International Leadership Team.
Together with ATD Fourth World's Board of Directors, the International Leadership Team is responsible for coordinating the organization worldwide. They help spark creative initiatives and work to support all ATD members, particularly those whose involvement is a long-term commitment. The International Leadership Team promotes the cohesion of ATD's planning, projects, and public message, ensuring that members living in extreme poverty remain at the heart of all initiatives.
The new International Leadership Team will hit the ground running with efforts to promote ATD's new 2017 Campaign, with an emphasis on reaching out to young people around the world.
The ILT will continue to build on the work of the previous leadership through:
• Implementing ATD's organization-wide Priorities for 2013-2017.
• Providing regular retreat-style meetings that allow members to take a break from their demanding daily work, reflect on lessons learned, and nourish the intra-team connections that sustain a long-term commitment to life and work in very challenging environments worldwide.
• Oversight of ATD Fourth World's finances.
Team Member Portraits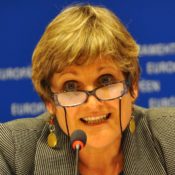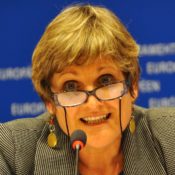 Isabelle Pypaert Perrin joined ATD Fourth World's Volunteer Corps in 1981 and has since worked in many different countries in addition to her native Belgium. She has helped build ATD Fourth World in a number of different cultural contexts in Europe, Central America, the Caribbean, and Asia.
Particularly formative for Isabelle was the opportunity to be in ATD founder Joseph Wresinski's secretariat for several years. Through her work with him, she saw how ATD's people-centred work grows, person by person. Isabelle first joined the International Leadership Team in 2008, alongside Eugen Brand (Director General) and Diana Skelton. She took on the role of Director General in 2012, in partnership with team members Jacqueline Plaisir, Diana Skelton, and Jean Toussaint.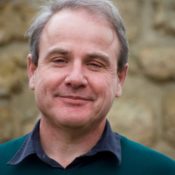 Bruno Dabout is from France. Passionate particularly about education and the economy, Bruno is motivated to change the world in partnership with people living in extreme poverty. Bruno joined the Volunteer Corps in 1983. With his wife Pascale, also an ATD Volunteer, and their two children, they have spent nearly half of their time with ATD in low-income, under-resourced neighbourhoods in Paris, Thailand, and the USA. They have also held responsibilities in ATD's centres for training, research, and advocacy. Bruno has led grass-roots projects involving children, young people, and adults living in poverty. He has worked on ATD's international administration and finance, and helped facilitate ATD's organisation-wide evaluation and planning.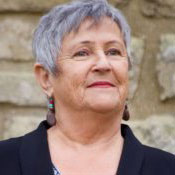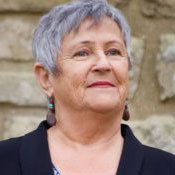 Martine Le Corre is from Normandy in the north west of France. Not yet 18 years old when she first encountered ATD, she has been a Fourth World Activist ever since. Meeting ATD founder Joseph Wresinski and other members of the ATD Volunteer Corps was a turning point in her life. They encouraged Martine to take part in their efforts to end poverty and exclusion. Wresinski shared with Martine his hope that people living in extreme poverty would become activists who stand up for others who are even worse off.
Martine has been involved in a number of international action-research projects with ATD Fourth World, notably around the Merging Knowledge process. From 2009-2012, Martine was part of the facilitating team for the research initiative "Extreme Poverty is Violence – Breaking the Silence – Searching for Peace." She also helped facilitate ATD's recent research and seminar on governance.
From those first encounters with Joseph Wresinski, Martine has maintained an active presence in her native region of Normandy. This has allowed her to build strong ties with people struggling daily to overcome poverty. A vital mainstay for Martine these last several years has been running the Fourth World People's University in her city of Caen. She looks forward to devoting her full energy to her new role in ATD's International Leadership Team.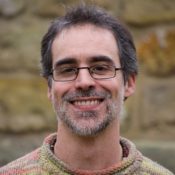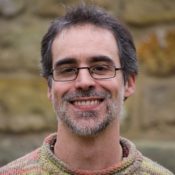 Álvaro Iniesta Pérez is from Madrid, Spain. With his wife Marina, he joined ATD's Volunteer Corps in 2000. The couple share a passion for music and singing and have three children aged six to eleven. Álvaro first encountered ATD Fourth World in 1998 and was "impressed to discover a people-centred community involved in building a more just society."
After a year with ATD in Madrid, Álvaro worked in Caen in the north of France where he learned more about the organization's work from Martine Le Corre and other long-time ATD activists. For five years, Álvaro, Marina and their children lived in a low-income housing complex called the "City of Birds". Álvaro took a low-paying job as a way of better understanding the difficulties many of his neighbours faced. He discovered an economy that was totally neglectful of people's wellbeing and saw first hand the urgent need for economic reforms that would provide greater prosperity for more people.
In 2008, Álvaro and Marina moved to Guatemala, where Álvaro's responsibilities included the "Working and Learning Together" project. Returning to Spain in 2013, Álvaro joined ATD's national coordinating team there. What sustains him in his work, Álvaro says, is the solidarity he sees among families in poverty, and their efforts to build peace.