People in Extreme Poverty, Practitioners, and Academics as Co-Researchers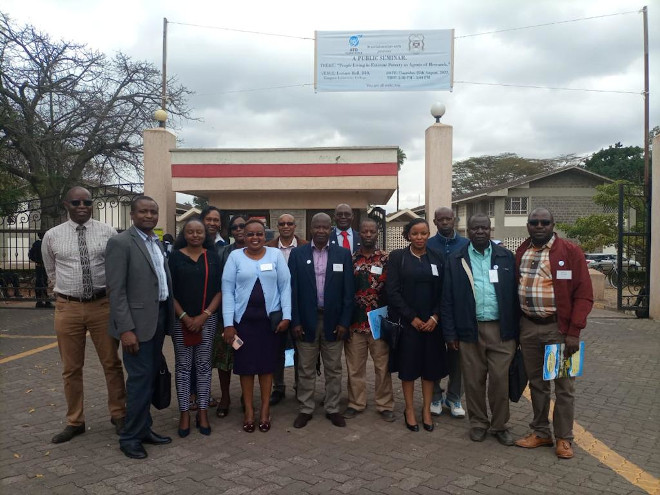 By Martin Kalisa, Deputy Director ATD Fourth World International
Tanzania is one of the six countries that participated in the Hidden Dimensions of Poverty research.
People in extreme poverty, the practitioners, and academics as co-researchers
In Tanzania, ATD Fourth World struggled to find academics who were willing to engage in collaborative research with people in poverty – and practitioners1 – and see them as equal co-researchers. Indeed, for many researchers it is difficult to imagine what people without academic experience might be able to offer to the research process, let alone what the contributions of people with a lived experience of poverty might be.
From suspicion to trust
But despite these doubts, some researchers were willing to shelve their scepticism and put their credibility on the line. While working in collaboration with people in extreme poverty on the Hidden Dimensions of Poverty research project, each academic and practitioner gradually discovered the breadth of knowledge and ideas resulting from considering a range of different experiences. Over the course of these three years working on the project, the academics – as well as the practitioners – came to recognize the importance of a participatory approach to research.
One such academic was Professor Kitojo Wetengere, Deputy Vice-Chancellor of Academic Affairs at the University of Arusha in Tanzania. He said of the project that
"it was very interesting to work with people with a lived experience of poverty. They brought a lot to the table, including their capacity for work and analysis. It was impressive. Without them, we certainly wouldn't have had the same conclusions in terms of dimensions of poverty because they weren't talking about theory, but about their lives, their experiences…"
Shaping social policy
This work has allowed us to understand the limits of traditional "participatory", non-collaborative approaches to research, where those in poverty are often seen as subjects of research and not contributors with insight and knowledge.
This is important because ATD Fourth World recognizes the power academic and institutional researchers have in shaping social policies, particularly in the Africa region. Politicians call on them to conduct research and make recommendations, and it is on this basis that political decision-makers build new social policies.
The African Academic Network of Researchers
As a result, inspired by the success of the research on the Hidden Dimensions of Poverty, ATD Fourth World launched the African Network of Researchers in Nairobi, Kenya in April 2020. It brings together academics and practitioners from across the region who are all committed to promoting the 'Merging Knowledge' research methodology, which was the method used in the Hidden Dimensions of Poverty research project. This includes teaching it in their universities, using it in their professional institutions, and designing research with this approach.
Ultimately, this is significant as several of these researchers are often solicited by political leaders for recommendations on social policies. In light of this, ATD Fourth World hopes that the African Academic Network of Researchers is the first step towards a world in which new national policies are inspired by and engaged with the thinking and the reality of people with a lived experience of poverty.
---
Originally published in Revue Quart Monde 263