STOP POVERTY: A Message from the President of ATD Fourth World Cassam Uteem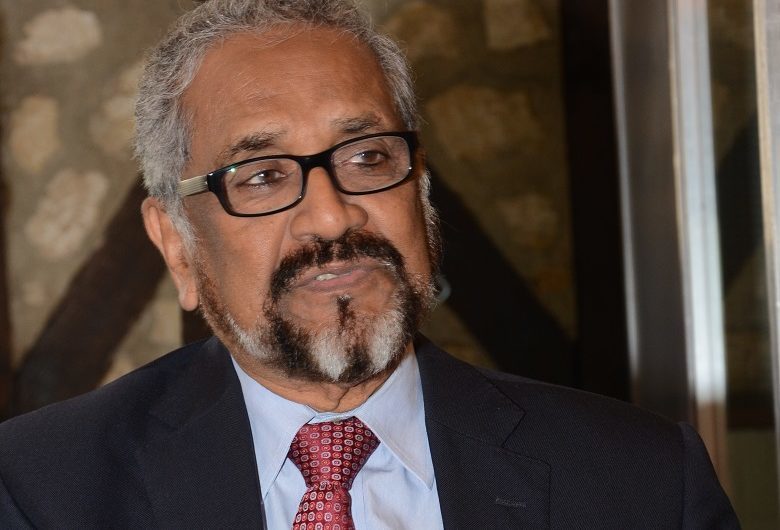 What if we lived in a society without poverty and social exclusion? What if everyone who sees poverty as inevitable decided to speak out and do something concrete to end it?
Last year, the international community adopted the United Nations' Goals for Sustainable Development. The first of these goals is ending extreme poverty by 2030, making sure to leave no one behind. People and institutions everywhere should insist that this plan be put into action and do what they can to help achieve its goals.
In 2016, a number of political movements claimed to speak on behalf of people who feel excluded from mainstream society. These movements invoked people's suffering in order to instill fear, to call for walls to be built, and to reject foreigners. Too often throughout history, poverty has been used as a means of promoting fear, resentment and violence.
In 2017, we want to tell the world about someone who started a movement to unite people – those who live in poverty and those who do not – in order to eliminate obstacles that keep some people at the bottom. This leader did not invoke resentment towards people or nations who have more resources. Rather he insisted that cooperation and teamwork among people of all backgrounds are needed to overcome the inequality and violence that characterize poverty. His movement has united people across social classes, races, nationalities and religions. In 1987, on 17 October, at a gathering of over 100,000 people from around the world, many living in poverty themselves, he launched an appeal:
"Wherever men and women are condemned to live in extreme poverty, human rights are violated. To come together to ensure that these rights be respected is our solemn duty."
The United Nations has since recognized 17 October as the International Day for the Eradication of Poverty.
The man who launched this initiative, Fr. Joseph Wresinski, was born into poverty in 1917 in a French camp for unwanted immigrants. As a child, he discovered what many other children in extreme poverty learn all too soon.
"[The worst part about poverty] …is not being hungry, illiterate or unemployed. The worst part is knowing that you mean so little to other people that they simply ignore your suffering."
For 40 years, Wresinski sought out others who lived in the same kind of deep poverty he grew up in, a condition he called "social exclusion."
In 1957, along with 250 families in a homeless camp outside Paris, Wresinski started a movement that soon became international. ATD Fourth World began working to end the useless waste of people's lives caused by poverty. As this movement grew, thousands of people in disadvantaged communities all over the world recognized themselves in Wresinski's story of growing up in humiliation. They also shared his dream of one day achieving a world without poverty.
Wresinski's experience tells us how much people living in deep poverty want to be seen as fully human, and want to keep others from being pushed aside as well. Throughout 2017, the French government has decided to recognize the centenary of Wresinski's birth in all of its national commemorations. The French national commission for UNESCO will be sponsoring all events held there in honor of this special anniversary. In addition, ATD Fourth World and the International Committee for October 17th have launched an international campaign to say no to poverty with this call to action:
I believe in a world without poverty.
Poverty is a form of violence. It humiliates and silences. It destroys lives.

But poverty is not inevitable. Those who endure poverty resist its injustice in countless ways. If we are to confront the challenges facing the world today, we need their intelligence and courage.
The world must refuse to accept poverty and the waste of human potential that it represents just as we refuse to accept slavery or discrimination. Today, people who feel outcast are making themselves heard and are taking action. Others are joining them to build a peaceful world where no one is left behind.
Best wishes to everybody for 2017!