Tapori Newsletter – September & October 2017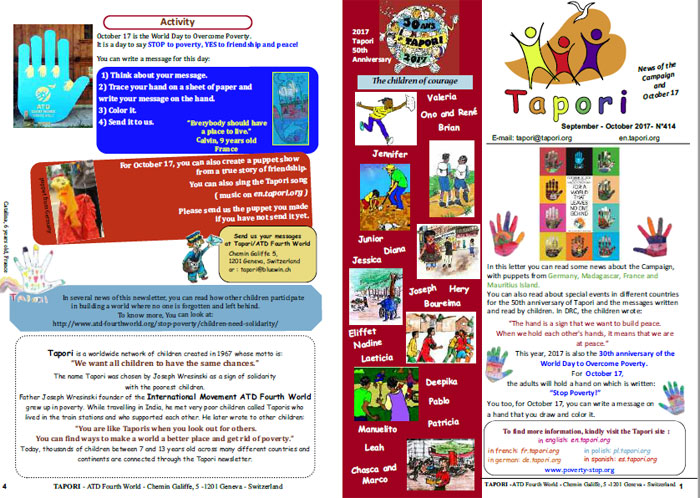 For Tapori's 50th anniversary, in a neighborhood of Paris, children and adults made puppets during street workshops. Attached to each puppet is a text a child wrote about the puppet. They are wonderful!
The puppets were exhibited at the neighborhood Book Fair.
The theme of the Fair was "Travel". This fits in because the children hope that their puppets will travel and meet other children throughout the world. And in turn, they hope to receive puppets from other Tapori groups.
See photos from this and other Tapori events by reading the newsletter or downloading the activity.