Tapori Treasures Newsletter – N°434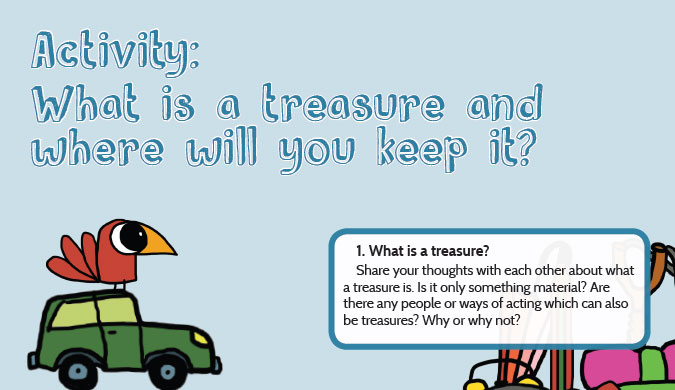 Hello Tapori,
Tapori is starting a new campaign: "In search of our human treasures". Throughout the year six newsletters will be sent. Each with activities to think about what people and relationships are important to be able to grow up well. All of these human treasures will be gathered together and shared throughout the world. In this first newsletter, we invite you to find out what a treasure is for you and to discuss together how it can be kept safely.
Are you ready for a great adventure? Go in search of our
human treasures!
Download the newsletter to continue reading.
Download the activity.