Unsung Defenders of Human Rights: People Who Live in Extreme Poverty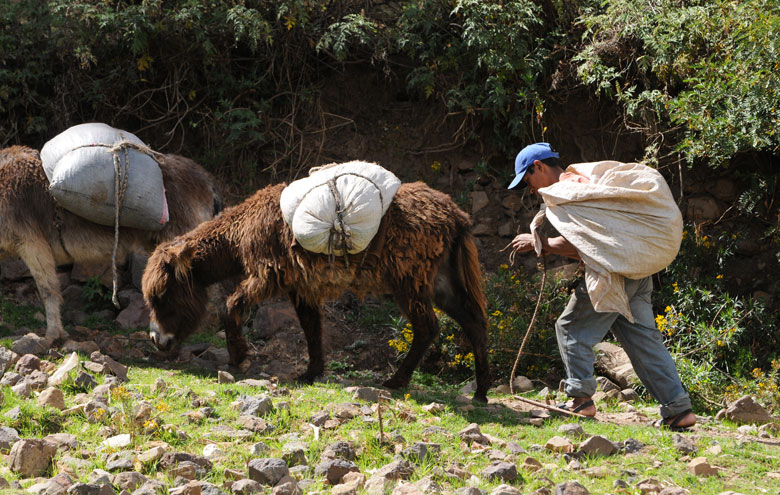 "Human rights form a single entity composed of indivisible principles: if one right is neglected, all the others are jeopardized. This is why extreme poverty, destitution and famine are the most reprehensible of all violations. Human rights are not only the concern of governments, but of the international community as a whole and of individuals and populations."
Joseph Wresinski, Founder of ATD Fourth World

December 10, 2018 – International Human Rights Day is also the 70th anniversary of the Universal Declaration of Human Rights. This document proclaims inalienable rights for all persons regardless of race, gender, language, religion, political orientation, national or social origin, or any other human state. The Universal Declaration states that all human beings have equal worth and dignity. These rights are universally valued and represent a common ideal that all peoples and nations seek to achieve.
Special Recognition for ATD Fourth World
For the 70th anniversary of the Universal Declaration of Human Rights, The French Association for the United Nations (AFNU) presented its Human Rights Prize to CIMADE, an organization supporting refugees displaced by war. AFNU also recognized ATD Fourth World with a special mention that was presented by French Minister of Justice Nicole Belloubet to Isabelle Pypaert-Perrin, Director General ATD Fourth World.
People in Extreme Poverty – Unsung Defenders of Human Rights
For ATD, this special mention honors people who live in extreme poverty as defenders of human rights. Joseph Wresinski's advocacy focused on extreme poverty as a violation of human rights. Throughout his life, Wresinski insisted on the need to recognize that every day people who experience extreme poverty are on the front lines of human rights struggles around the world.
In this video, Janet Nelson of ATD Fourth World affirms that extreme poverty is a violation of human rights, and that people living under such harsh, discriminating conditions are the first defenders of those rights.