Working together for the successful education of all
A committee was created to follow up on the work done regarding education
On 28 March, 2014, following a seminar — called "The poorest, partners for a truly inclusive education for all: What kind of knowledge is a foundation for the future of all?" — in Ouagadougou, ATD Fourth World gathered the participants in order to evaluate and to decide on follow up.
The seminar, which took place in February 2013, gathered ministry officials, academics, educators, supportive citizens and people living in poverty. Despite their varied backgrounds, they worked on an equal footing and each expressed their knowledge about education. They discovered one another's intelligence and the richness of merging their knowledge.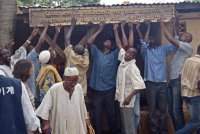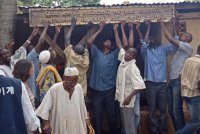 A plan on how to promote the success of all children came out of this work. At the end of the seminar, many participants agreed, "Our proposals must not end up at the bottom of a drawer; they are a guide for action."
Evaluating the impact of the seminar
A year later, ATD Fourth World assessed the impact of this conference on the scope of action of each conference participant, whether in their workplace or in their family life. The reactions were very positive. An activist living in poverty said, "The conference has made me feel smarter. In the past I could not have sat with intellectuals like that. Thanks to ATD, I had the opportunity to meet many people." The Vice-President of the Consultation Framework for NGOs and Associations Active in Basic Education said, "As someone 'in the trade' I have learnt that poor people have an invaluable contribution to make to education for all. They have the capacity and the willingness to contribute. Preventing them from expressing themselves and speaking up is pushing them back into misery forever."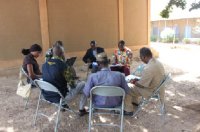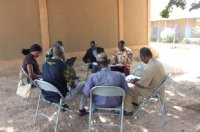 Another activist said, "As someone who has lived through poverty, I really understand that there is a lot of wealth in disadvantaged settings. It has deeply touched me and it also leads me to say that the environment of this seminar is a school for decision-makers." A UNICEF trainer on human rights and social norms said, "Since the seminar, I have multiplied training programs so that the participants understand that human rights are important; so that our societies change and give more respect to vulnerable people. Today I try to see how to concretely support ATD."
Many of those consulted by the committee emphasized that the participation of people in situations of poverty added a new perspective. It allowed for a better understanding of the difficulties encountered by families living in extreme poverty to have access to quality education. It also shed light on solidarity and the gestures of support that encourage these families.
Forming the committee
The seminar participants concluded that they had to continue with this work in order to ensure that the suggestions lead to effective progress for families living in extreme poverty. In expressing their wish to keep working together, they noted the importance of ensuring the conditions needed for those among them who live in poverty can participate entirely and share their experience. They then formed a Committee of Partners for the Successful Education of All
This committee has the following objectives:
To work together to understand the conditions under which community knowledge and academic knowledge can be complementary
To promote a harmonious encounter between people who can share both of these sources of knowledge so that education can truly benefit all, while relying on the experience and the knowledge of people facing extreme poverty.
To bring forth suggestions to guide education policies for all in Burkina Faso.
To support the recommendations of the final conference in New York, in the context of the follow-up to the Millennium Development Goals, post-2015.
"Aya aya, zinkr sougri" say the Mossi people, meaning "We've set ourselves a mission, and a mission has value only once it is accomplished!"