110% School Enrolment – What happened?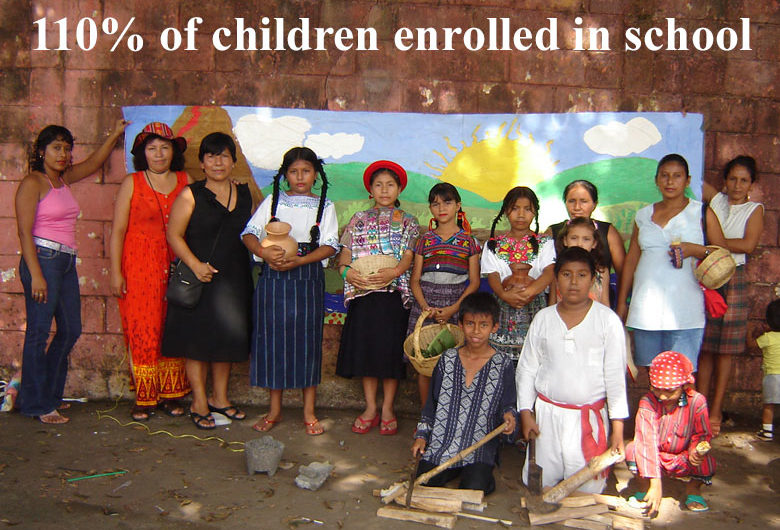 ATD Fourth World Volunteer Corp member Paul Maréchal talks about his experience in Guatemala. The ATD team there developed a project with residents of a shantytown whose children did not attend school regularly. The project led to national policy changes affecting millions of children in the country.
What Made this Project so Successful?
As with most ATD projects around the world, this one included some key features:
Do not come in with a ready-made project based on assumptions about what is wrong and how to fix it. Get to know families experiencing extreme poverty through working and living in the community. Listen to what is most important to them and learn about the concrete obstacles they face.
Do not do things for people but with them.
Develop partnerships with others: schools, politicians, journalists, or organizations that work on the same problem but that may not be reaching people isolated by extreme poverty.
Advocate for political changes based on what ATD learns from very poor people themselves. As Paul describes in the video, a surprisingly small change in policy can make all the difference. Sometimes fear and a lifetime of exclusion can be a big obstacle. Critical reforms are not necessarily expensive. A change in attitude on everyone's part can make all the difference!
Similar ATD Projects Around the World
Where ever ATD works, projects allow the most isolated families to become active partners in overcoming extreme poverty through grass roots projects, partnerships and advocacy in:
Tanzania, primary school participation
Burkina Faso, obtaining legal identification documents
United States, incarceration
France, housing
Philippines, human rights
Madagascar, fair trade and vocational training
UK and Belgium, keeping families together
Haiti, health care
Senegal, climate change and environment