Access to Primary School Education For Children Living in Extreme Poverty – ATD Tanzania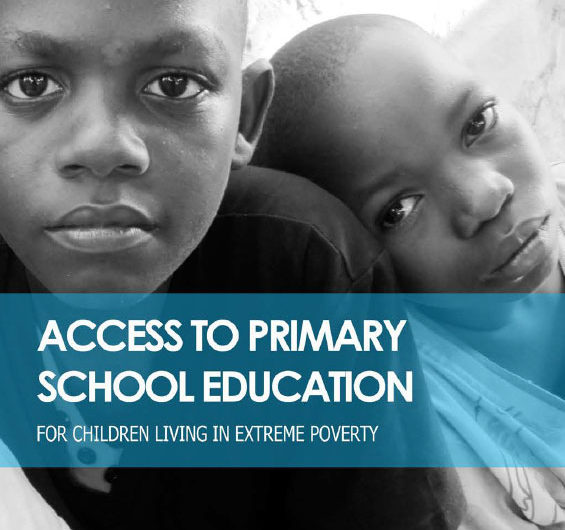 "Education helps me to reach my goals. Education is liberating for my life, for my family and for my community".
A primary school child, Kinondoni
Download the full report for free!
Report Executive Summary
Background
Primary school education is one of the building blocks of life. A child's right to primary school education is non negotiable, regardless of the child's wider family economic, cultural or social background. However, for children living in a family immersed in deepest poverty, the likelihood of accessing and completing their
primary school education cycle is substantially reduced. This participatory research was carried out from January 2015 to March 2016 in Kinondoni district, Dar es Salaam, to understand the right conditions for children living in extreme poverty to start and finish their primary school cycle.
Method
People living in extreme poverty have knowledge arising from their unique life experiences. Often overlooked and devalued, their insight can bring meaningful solutions to challenges when taken on board by policy makers. The research was inspired, developed and facilitated by a team including people living in extreme poverty and others from diverse backgrounds. Over fifteen months they interviewed forty six parents, forty children and twenty teachers and local leaders. A holistic approach was used to understand the wider context of families living in extreme poverty. In this way the research team was able to understand how the health, income, wider community relationships, etc, have an impact on a child's primary school education and highlighted the efforts made by the various stakeholders involved. The research team was creative in its approach to collection and analysis of the data ensuring each person, regardless of their background, could contribute with equal value.
This method demonstrated when the right conditions exist, the views of people living in extreme poverty can be clearly articulated and defined to advocate for policy changes which can have positive influence for their society.
Findings
The primary school education of children from extremely poor families is rooted in a much larger context of their immediate and extended families, and wider community.
Internal and external family and community conflicts, the health and work of parents, the safety and distractions of wider environmental factors all impact heavily on children. For the challenges that come often and unexpectedly, families living in extreme poverty have to find solutions as they happen, which can be temporary and misunderstood. Relationships between parents and teachers are often reciprocally condemning and judgemental. Children fear some teachers and feel discriminated because of their background. All this creates an extremely challenging atmosphere for children and teachers.
However, genuine desire for improvement was expressed from all stakeholders. Efforts are made, some significant and obvious while others need more understanding. Education is an unconditional priority for all people living in extreme poverty. Under challenging circumstances teachers remain committed as education actors. Children from extremely poor families see education as their best chance to eventually escape extreme poverty.
Recommendations
The recommendations call for a collaboration between multiple partners working and taking interconnected commitments to ensure children to successfully start and finish their primary school education. Parents, teachers, local and national government, the wider community, external partners and children themselves each have a role to play in this call for action.