Adult Literacy Success in Tanzania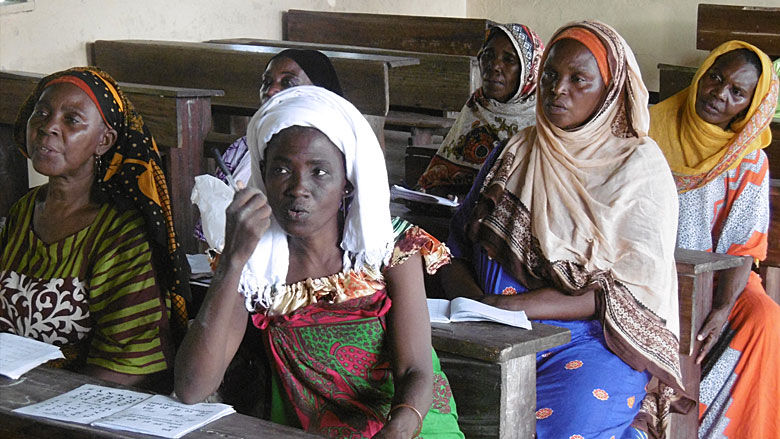 "I really wondered if it would be possible for an older person like me to learn… but now I can read and …write. I am so proud of it."   Bibi Arafati
A Right Not a Privilege
Basic literacy is not a privilege but a right that everyone should have. However, being able to read and write remains a challenge for many people in Tanzania today. So many adults are reluctant to admit that they never had a chance to learn. As a result, they suffer humiliation in the neighbourhoods where they live and elsewhere in their daily lives. Because of this, respecting the dignity of adults who want to learn is crucial to the success of any adult literacy project.
Respect was a key element in the literacy class in Dar es Salaam's Tandale area where ATD has worked for many years. From September to December 2017, a group of courageous adults had to find the time to attend an afternoon class held three times a week in a local school after children's classes had ended. Of the ten people who started the class, eight managed to complete it.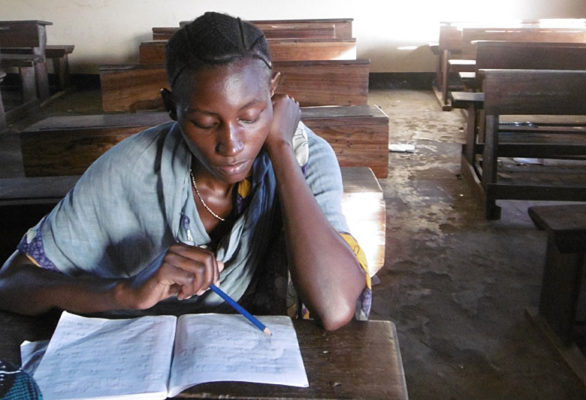 Many of the adult students had hard lives. One was a worker at a meal machine cleaning maize; another was a housewife taking care of a large family. One of the adult students sold vegetables at Tandale market. One woman was pregnant and had two children to look after. She got up at 4 am every morning, prepared her small business cooking cassava, and walked a long distance to sell her produce. She returned home in the afternoon to feed her children and then got ready for the 4 pm literacy class. Despite their daily struggles, most of these adults managed to participate in all the classes, significantly improving their ability to read and write.
Motivated Students
Despite their hardships, the adult students were very motivated. After the final class in December, they insisted that they did not want to stop learning. "We need to keep going", they said. A strong sense of solidarity had developed among them, with participants actively helping and supporting one another.
While ATD Volunteer Corps members organized the classes, nothing would have been possible without the commitment of local people in Tandale. For example, two community members, Bibi Teddy and Ashruna, got involved, meeting families to share information about the classes and helping motivate people to attend. They both felt they learned a lot through this experience.
"I am proud", Bibi Teddy said, "because we became real friends [with the adult students] and [now] they share things with me about their lives. Sometimes they come to visit me."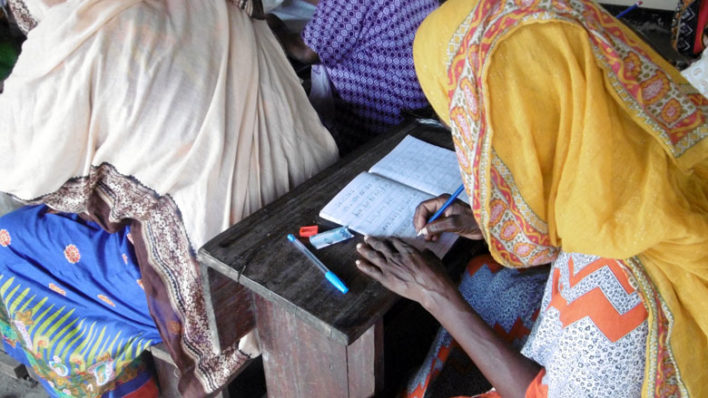 Talking about one particular student, Ashruna said, "I have known her for a long time. I used to help her by signing documents on her behalf. But one time I was surprised to see her not ask for help. She was finally confidant enough to sign the documents herself. I am so happy to see this change in her as a result of participating in the classes."
Coming Together
Almost anything is possible, the ATD team realized, when the community comes together with a commitment to support a project with people who have very challenging lives.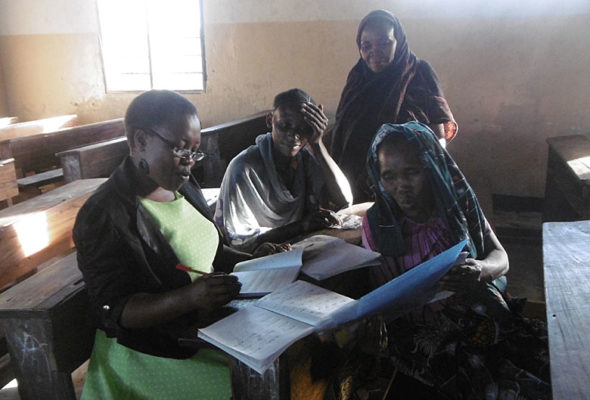 The success of the literacy course also depended on the strong commitment of staff from the Education Ministry. Mama Mtsingwa, in charge of the Adult Education Program in Kinondoni District, actively searched for teachers and for schools willing to host classes. Tandale Primary School happily opened its doors and did a lot to create a welcoming environment for the adult students. The local authorities in Tandale were also very supportive in helping to organize the classes.
After this successful first experience, Tandale School now wants to organize a new adult literacy class. This could be an opportunity not only to welcome new adults who want to learn, but also to involve the first students–who gained so much from the first class–in organizing and supporting new students who also wonder if reading and writing is really possible for them.
You may also like:
The story of Jenifa, who talks about her journey of learning to read in Stop Poverty's Stories of Change.
Other ATD projects in Tanzania
Education for All
Measuring Poverty Research in Tanzania and Other Countries