ATD Asian Forum Letter December 2015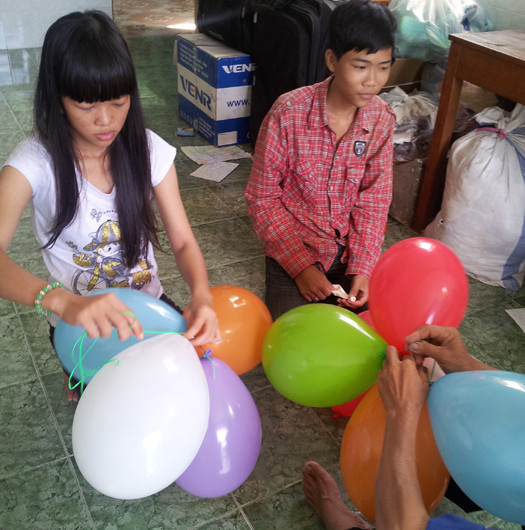 All Together in Dignity Asian Forum – December 2015 Newsletter
by ATD Fourth World Regional Team in Asia (Patricia and Claude Heyberger)
Portraits of Commitment
What does it mean to be a volunteer? Dictionaries define a volunteer as someone who gives time, effort and talent to a need or cause without profiting monetarily. When asked though, most volunteers will say they do what they do because of their love of humanity, a sense of public service or a moral responsibility.
Volunteers who are particularly inspiring to younger generations care about people they have never met or barely know, sometimes very far from their native countries. Occasionally they have given up careers or risked reputations, comfort and personal expectations to take a supporting or leading role in development programs. Their contributions are now widely acknowledged and the status of volunteers doing this work with programs and non-profit organizations has consequently increased.
This Asian Forum letter would like to bear witness to the volunteers who are acting in a less formal manner. Their contributions are most of the time unnoticed because they serve in the shadows, at the level of their families, neighbors and communities. Their approach is rooted in the very simple fact of their sense of belonging: to an extended family, to a community, to its environment, to a future that would leave no one behind. This is sometimes called "community voluntary action". But too often their involvement is just used as a tool or a support for the dissemination of development programs designed by others and not by the people with the most experience and knowledge at this level.
We believe community volunteers should be paid more attention and support, and be on an equal footing with other technical, financial and institutional measures. Community volunteers should have the right to evaluate their efforts, and to meet with people who value and support their knowledge, rather than appropriating it for their own purpose.
Let's humbly enter into the experience of Mr. Gunarto, a retired factory worker in Central Java, Indonesa, as well as of Thanh, a teenager from South Viet Nam. We are grateful to the partners who reported such stories to us. We can discover much if we would really partner with dedicated community volunteers like Mr. Gunarto and Thanh.