COP 21: ATD Fourth World's reaction to the Climate Agreement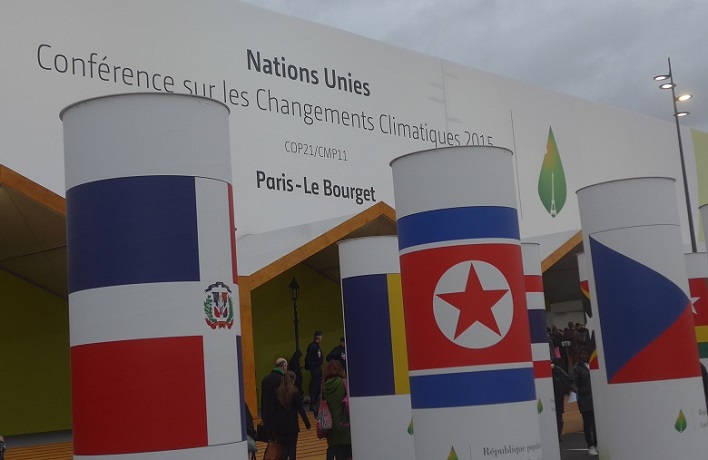 Position Paper
An unprecedented global wake-up call — but vigilance is needed for the most vulnerable people
The Paris Climate Agreement reached at COP 21 marks a major step forward in the fight against climate change. ATD Fourth World salutes the common objective adopted by 195 nations consisting in holding the global average temperature increase well below 2°C and pursuing efforts to limit it to 1.5°C compared to pre-industrial levels.
It is clear that vulnerable countries and populations are already being affected by the consequences of global warming: sea levels are rising, the intensity and frequency of cyclones is increasing and droughts are lengthening; therefore, a concerted effort to drastically reduce greenhouse gas emissions is urgently needed.
Nevertheless ATD Fourth World joins those who fear that the commitments made are too weak. The efforts currently envisaged will lead to a 3°C temperature increase before the close of the century, while the Paris Accord will only enter into force in 2020; very late in the day to correct the significant and increasing atmospheric imbalances.
The effectiveness of this agreement will depend on states' political will; especially, on how they implement their national contributions, their time-line of evaluations and reviews, and their creation of suitable funding and monitoring mechanisms supervised by civil society in each state.
As developed countries have acknowledged their greater responsibility in causing climate change, ATD Fourth World calls on them to translate this into commitments in terms of financial and technological support for greenhouse gas emissions reductions and climate change adaptation efforts in developing countries. As far as loss and damage in vulnerable countries are concerned, commitments for support remain insufficient.
ATD Fourth World calls on all actor (states, local associations, private sector actors) to implement their climate change mitigation and adaptation measures within the framework of the 2030 Agenda for Sustainable Development, while equally respecting human rights.
From the viewpoint of people and communities living in poverty, climate change is a matter of great concern. Each transition scenario will lead to major social and economic transformations all over the world. To face these challenges, we need resilience, in terms of adaptation capacities of education and health infrastructures, as well as cultural and technological resources.
ATD Fourth World calls for an investment alongside the most vulnerable populations. We cannot abandon them in an environment which is becoming ever more degraded and dangerous; instead, we must guarantee them a decent life elsewhere if they are displaced. In the transition to a green economy, small trades, artisans and vendors, will see their economic activities harmed or wiped out. Here too, we hold the responsibility to help them find other sources of income. In these periods of great instability, it is essential to put in place social protection floors.
In the context of the Climate Agreement's implementation, ATD Fourth World calls for: