ATD Ireland's Annual Report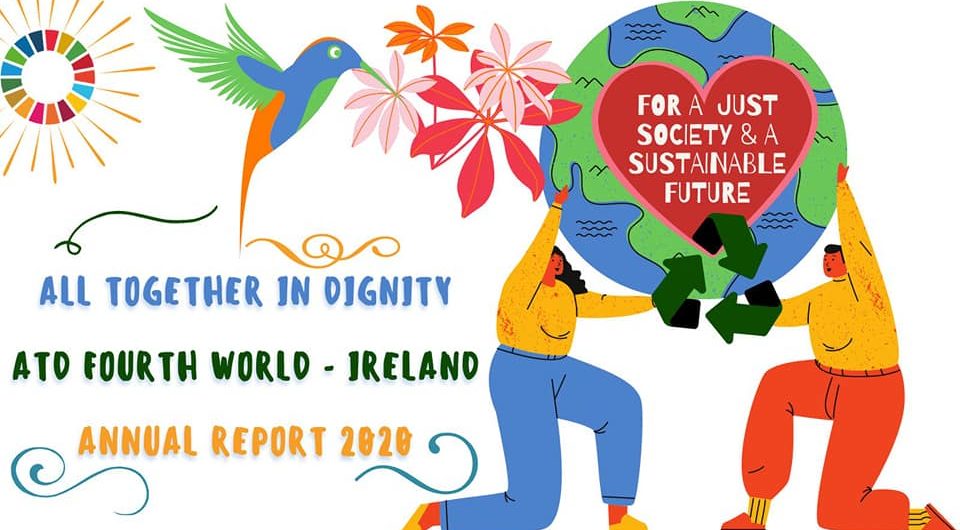 ATD Fourth Ireland's 2020 Annual Report highlights activities during the Covid-19 pandemic. Read about ATD Ireland's project urging the country to recognize discrimination against people in poverty, efforts to stay in touch through on-line writing workshops, and more. As Elaine Phelan, Chair of the Board, states in her introduction to the report:
"The year of course will not be forgotten easily with the challenges and predicaments related to Covid 19, which continues to have a devastating impact throughout the world and most especially to people, communities, and countries experiencing poverty.
"ATD Ireland, under the wonderful leadership of Dann Kenningham, has managed to face these challenges in creative and dynamic ways, which is depicted in this Annual Report.
"The heart of our work continues to be meeting, interacting and understanding the experience of poverty and the effects of socio -economic discrimination so that a better world can be created where no one will be left behind."