Beware of video clubs!
In Ouagadougou, Burkina Faso, video clubs present a temptation to children and young people. Parents and children alike discussed their concerns at a recent meeting. A local government official and a non-profit leader attended the meeting and also expressed concern about the influence video clubs can have on young people in the city.
ATD Fourth World in Ouagadougou convenes regular "Meetings in the Courtyard" where families in poverty and others can discuss their concerns and possible solutions to problems. Recently the topic was "Video clubs: an opportunity or a danger for our children"? Attending the meeting were Abdou Guiebre, Head of Services for Educational Action in an Open Setting at the Ministry of Women, National Solidarity and Family; and Dominique Samba, founder of Woubri in Taghin, an organization that works to resolve conflicts between parents and adolescents.
First to speak was Ali who said, "My mother used to take me to the video club when I was little. I got used to going. Then when I grew up, sometimes I would come home too late from the video club and would find the gate to our home already closed and I would go back to the video club to sleep. I got used to sleeping outside, and then I just stopped going home altogether. To this day, I am what we call a street child. When I think back, it's partly because of the video club that I am out on the streets."
Before the meeting, families living in poverty had talked about the video clubs to think through the issue together. It emerged that video clubs can also cause tension in families. One participant said,
"…[C]hildren who are too used to going to the video clubs don't listen to their parents anymore. This creates a conflict between the generations because the child can say that they know about certain things that the parents sometimes don't even know about."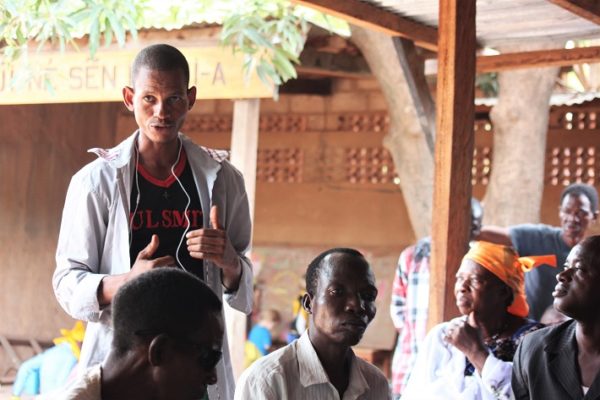 An Irresistible Temptation
It became clear that the video clubs are a temptation for children. One child who lives on the street said, "It's not good to watch films; it encourages stealing! If you don't have the money, you are going to steal so you can go whether you are out on the streets or with your family." Another parent said, "Sometimes I leave for work, my wife too, and we leave money on the table for our child's lunch. But with this money our child goes to the video club, so this is a real problem."
Other parents expressed concerns about the harmful effects of video clubs, which expose their children to violent images and pornography. The discussion also addressed questions of education and the topic of mobile phones, which are currently replacing video clubs. How can parents educate their children in this rapidly evolving world?
Opportunities and Solutions
One participant suggested that there are some good things about the video clubs. "You can watch Champion's League and football matches," this person explained. Another pointed out the potential of the clubs to help children: "What really helped me during my education was listening to stories on the radio every Tuesday evening. There are also educational programmes which help to teach children about important values."
Ouagadougou hosts the Pan African Film Festival, one of the biggest film festivals on the continent. The event is a tremendous source of pride for the city. However, the superb films shown at the festival are rarely the movies shown in video clubs. It would be a wonderful opportunity for children and young people if video clubs would show movies of this caliber as well as some educational programming from time to time, the group agreed.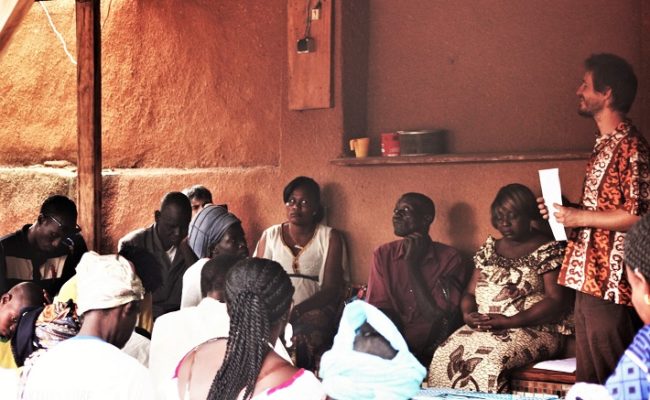 Not long ago in Burkina Faso, the education of a child was everyone's responsibility. People at the meeting thought that now, however, the government must play a role as well. "The authorities must also help us. Video clubs have the right to establish themselves, but we can limit them. We should be able to put restrictions on the video clubs. For example, children under 10 should not be allowed in!" One 12 year old commented, "Video clubs should be closed during school. Having them open only on holidays would be better."
Dominique Samba, founder of Woubri in Taghin, an organization that works to resolve conflicts between parents and adolescents, had a similar reaction. "We, as educators, must not bury our heads in the sand. Video clubs are a danger to our children. Exposure to screens and violent images can lead to addiction. We need to train the managers of the video clubs so that they can run them responsibly."
Having heard all these concerns, Abdou Guiebre insisted that the office of President Roch should reduce by half the number of children living on the streets by the end of his term. Organisations like ATD that work with homeless children know just how big a task this is. The world is changing and children have access to all kinds of screens. If video clubs lead children to a life in the streets, it is time to have a wider debate about allowing children to use them and the negative effect these clubs can have on family life.
Based on an article from a local newspaper in Burkina Faso
Photos © ATD Quart Monde Burkina Faso