What a Terrific Evening!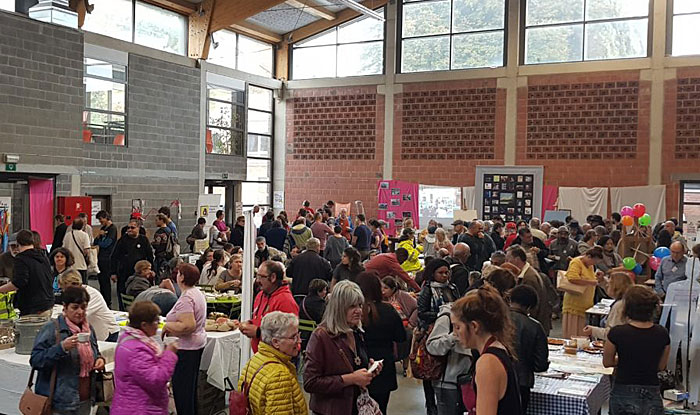 This article is imported from our 2017 Stop Poverty Campaign web site.
World Day for Overcoming Poverty observed in Brussels, Belgium, 17 October, 2017.
More than 700 people came to the Saint-Michel Theater in Brussels to talk about their work on overcoming poverty and to watch a series of entertaining performances.
In two large halls where stands had been set up, a crowd of people from all walks of life were able to get to know one another and take part in workshops conducted by partner organizations. There were many attendees from Brussels, but also people from Ostend, Charleroi, Liège, Renais, and many other parts of Belgium!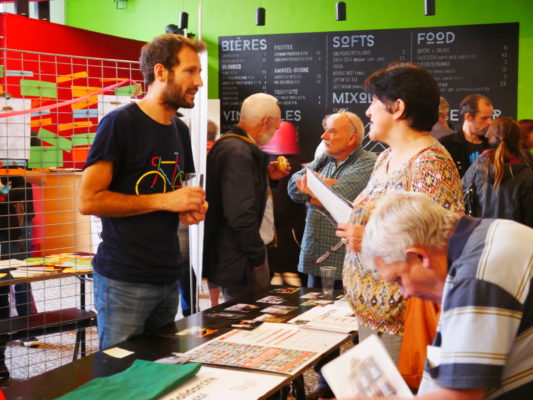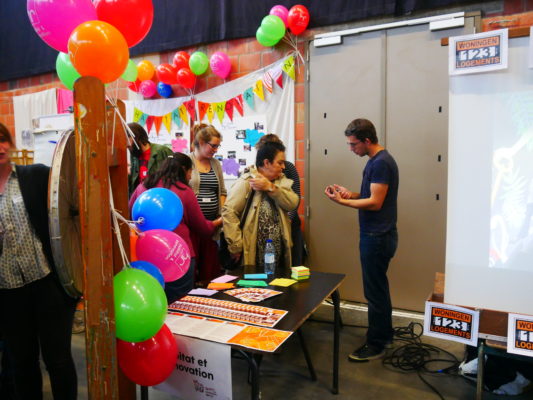 There was something for everyone among the thirty partner organizations at the event. People unable to attend could tune in to RCF Brussels and Radio Panik, both of which broadcast the event live for two hours.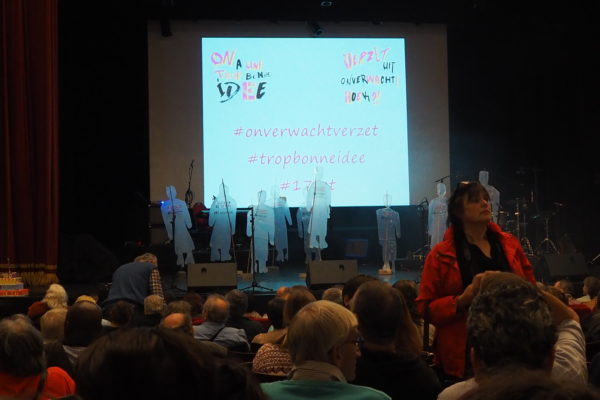 The theater doors opened at 8:00 pm. The official ceremony began with about ten people who each gave a brief talk about experiences they had been through. Speakers included both people living in poverty themselves and others who work alongside them in efforts to overcome poverty.
"In the past I used to live the way other people expected me to. Then one day I said to myself, 'What is it I really want in the end? That's how I'm going to live my life.'", said one speaker, Pascal.
These presentations ended with a song from Bangui [Central African Republic] called "Zo kwe zo". As choir members began to sing, the audience took up the song along with them. Next were more animated performances including theatrical scenes by young people from Luttes Solidarites Travail [a Belgian resistance movement struggling against poverty that gathers the poorest families and others together in a solidarity], and an explosive rap performed by young people from Betonne Jeugd. Special guest, Grandgeorge, closed the evening with beautiful songs that had some of the audience dancing on their chairs.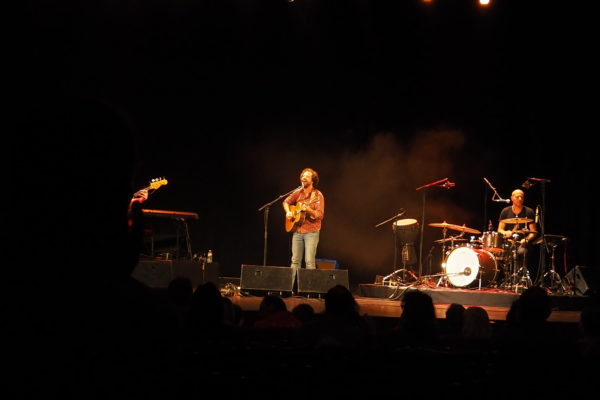 To everyone who came and everyone who helped make this event a success, we have only one thing to say: thank you!
Photos © Chrystelle Herschdorfer du Pivot