Diana Skelton: A Life in the ATD Volunteer Corps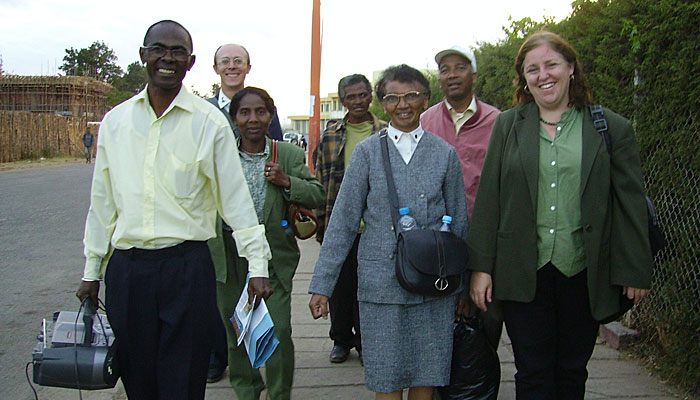 Above: Diana (right) and members of ATD on their way to a ceremony for the World Day to Overcome Poverty in Antananarivo, Madagascar, 2006.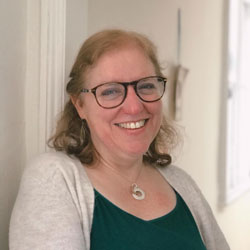 There are many skills a leader must possess in order to be successful in their endeavors; skills such as motivation, trustworthiness, and flexibility. ATD Fourth World has afforded Diana Skelton the opportunity to not only perform roles that challenged her to become an effective leader, but also to raise her children in a unique way that has impacted who they are today.
Diana Skelton, originally from the Washington D.C. area, joined the Volunteer Corps in 1986 after spending some time working with other nonprofits. She gravitated towards ATD Fourth World's unusual, hands-on, and multidimensional approach to poverty. This approach was something she found lacking in other nonprofits she had worked with in the past.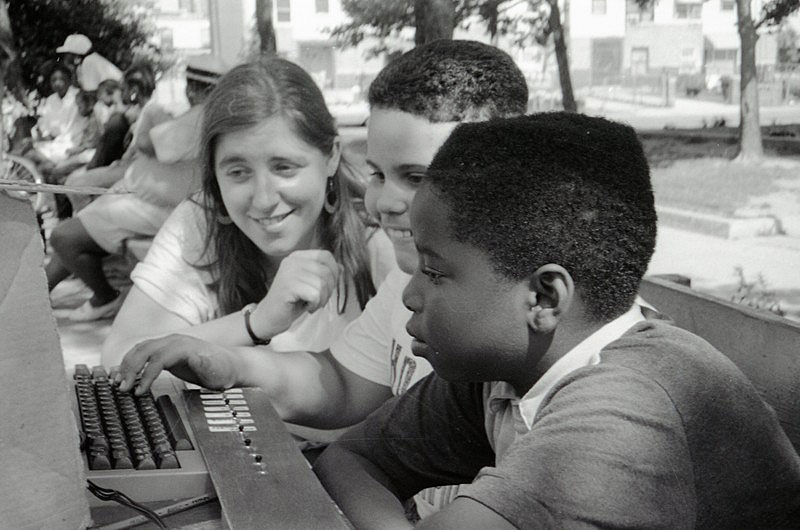 Diana's experience with ATD Fourth World has been a bit different from many other Volunteer Corps members' experiences because of the unusual positions she has taken on. These roles have required her to develop leadership skills and the ability to connect with people regardless of their social or economic status.
At the United Nations
Diana spent nine years representing ATD Fourth World at the United Nations during her time in New York. Through this role, she prepared people living in poverty to be able to speak effectively at events hosted by the United Nations. She made sure that diplomats and policymakers with no experience of poverty could properly understand and engage with the message behind what people in poverty spoke about. Diana attempted to break down the societal borders separating those living in poverty from those who do not.
Madagascar
From New York, Diana moved to Madagascar for three years to learn from people living in poverty there. Her role included supporting the development of a Working and Learning Together fair-trade cooperative and the publication of a Tapori mini-book inspired by a child in the Street Library.
ATD International Leadership Team
Then Diana was challenged to put her abilities to the test when she joined the ATD International Leadership Team in France for nine years. As part of a team of decision makers for ATD Fourth World, Diana helped connect people around the world in order to agree on strategic ambitions and priorities, coordinate ATD's work, and help to sustain the motivation and inspiration of its members.
"ATD Fourth World's approach to leadership", Diana explained, "is to seek out people in the most difficult situations of poverty in order to think with them about the broad picture and choose together the goals to set our sights on. This is somewhere in between a bottom-up approach and a completely horizontal one, and sociologists have told us that it's highly unusual. But it works well for us and is what I find most rewarding."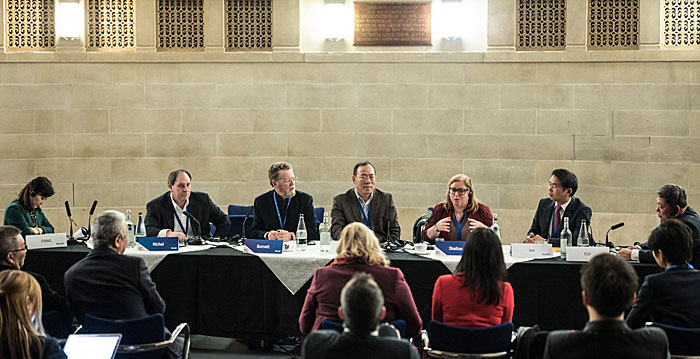 Today, Diana faces new challenges as part of the National Coordination Team in the United Kingdom.
Raising children while an ATD Volunteer Corps member
Throughout all her endeavors with ATD Fourth World, Diana and her husband Patrice have also raised three children. Their daughters have all lived in the U.S., Madagascar, France, and the U.K. The powerful experience of moving around and having parents who are passionate about breaking down barriers and raising awareness about extreme poverty has opened their children's eyes to the injustices around the world.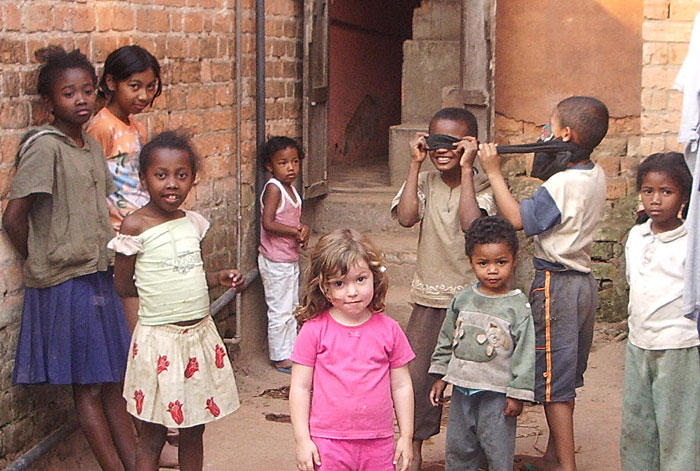 As a result, Diana's children also aim to make a difference in their own ways, for example studying human rights or working in the special education field.
These experiences have not only been illuminating for her children, but also for Diana. Through the exciting opportunities to meet people of all different backgrounds, she has become more aware of the way she expresses herself and communicates.
Having worked in international leadership as well as in grass roots projects, looking back, Diana reflects: "Part of what I've valued most over my years as part of the Volunteer Corps is belonging to a community with a shared purpose. Of course we have different experiences and ideas. We certainly don't always agree on everything! But we do agree that the priority is seeking out people in the most challenging situations of poverty in order to think with them about how to leave no one behind. Having this common purpose helps us stay united even when we disagree sometimes on the best path forward in any one situation."