Ensuring Everyone Access to Public Restrooms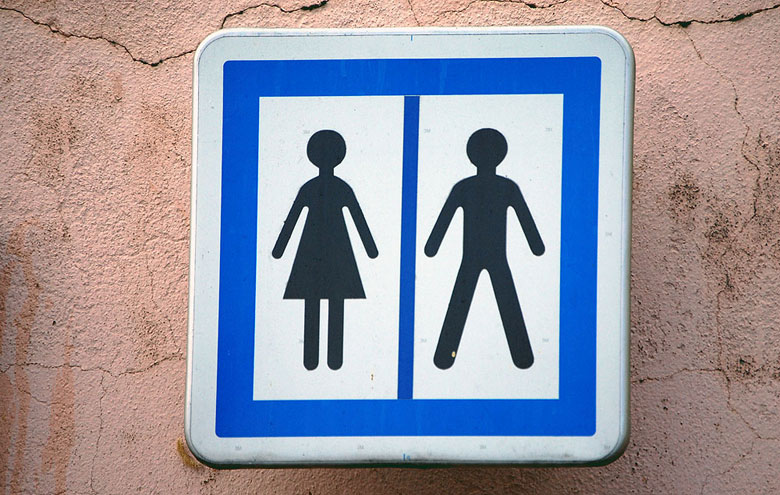 For people living on the streets, access to bathrooms is a major concern. Martine Cramard, an ATD Fourth World Ally, brought this issue to light in an article last January. She called on public authorities in France to do more. For help to be effective, she says, it is critical to listen to the every day experiences of people in poverty.
I have been an Ally for 25 years, working with the [ATD] People's University outside Paris. In particular, I am in contact with people who are homeless or formally homeless.
On December 24, 2020, I met Annie as I had promised. I have known her for about fifteen years. Once or twice a month, we meet in the evening at McDonald's. It's a place where she can read and rest.
Covid-19 cuts off access to restrooms
Now that restaurants are closed, Annie can no longer spend her evenings at McDonalds, sitting at a table to eat and drink. She also can't use the restaurant's bathrooms. I find her under an awning near the Châtelet metro station, sitting on a duvet with her bags beside her. I had brought dinner, a thermos of tea, and a small stool.
As soon as I arrived, I realised something was wrong. Annie was angry. All the nearby public restrooms were out of order and probably wouldn't be fixed over the long weekend. To use a bathroom, she would have to leave all her things behind and walk for a long time.
While we were together, Annie ate almost nothing of what I had brought. She also drank nothing because she was worried about where she would find a bathroom she could use.
Good intentions, but not helpful
It was Christmas Eve and many people stopped to offer Annie food or a hot drink. Each time she refused, sometimes vehemently. This is not what she needed.
Like many, I feel helpless to support those who sleep on the street. Suffering discomfort from the cold or rain, they also have no privacy whatsoever. That night, I realised that one of the essential services that Annie absolutely needs, at Christmas as at any other time, is access to a clean functioning toilet.
To all those in Paris and elsewhere, please ensure that everyone has access to public restrooms. And to people who use them, please respect these public facilities. It is a question of dignity.