Never Dismiss Young People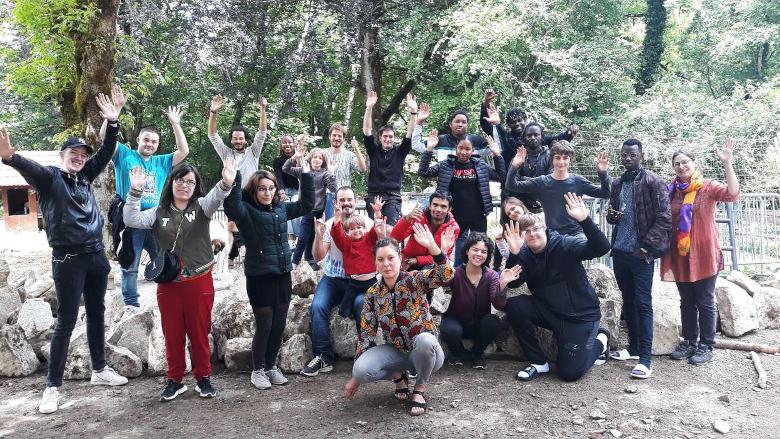 Photo above: Dole, France, 2021 © ATD Fourth World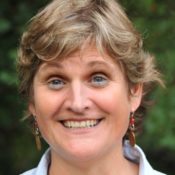 By Isabelle Pypaert Perrin, Director General ATD Fourth World
Kevin is coming back from work, his head bowed, his eyes riveted to the ground. He's been working at the department for municipal building maintenance for a year now. This work means a lot to him. "It's the longest I've ever had a job in my life." He's worried, though, because he had a fixed-term contract and it's coming to an end. So he doesn't dare hope too much.
"For me, it's just day to day. Whenever something good happens for me, something else always comes along and wrecks it."
Elsa and Teo, ATD Fourth World Volunteer Corps members, choose to live in this under-served neighbourhood and have their home near Kevin's building. They reach out to young people who, like Kevin, are trying to carve out a future for themselves in a world that doesn't seem to need them. Little by little, Teo and Elsa are building trusting relationships with their neighbours.
"We try to get to know people. We run into them on the stairways, at the supermarket, or at the post office. They know our children and we know theirs."
That's how they got to know Kevin's mother who was separated from him for years when he was in foster care.
The first time Elsa ran into Kevin, he was spending most of his time on his game console and didn't really notice anyone. He was between a work placement internship that would get him nowhere and a short-term temporary job. They asked him, "If you feel like it, why don't you stop by? There are a few young people getting together." He didn't say no. But he didn't say yes either. It took some convincing before he finally decided to come.
At the workshop, Kevin is learning to work with copper and ceramics. The other young people concentrate on their copper work, sculpting and cutting as they chat together. They don't ask Kevin to introduce himself or to say anything. Instead he listens, observes, and then jumps in. A coppersmith comes each week to share his skills. The young people are working on a piece with him — a large bird taking shape, feather by feather. The work seemed difficult at first, but it gets easier. Working with their hands frees up the young people to speak, and Kevin starts making friends.
One day he tells Elsa about his childhood, shunted from place to place, and about school, which he didn't like.
"Already in grade school I was excluded for clowning around. By making myself noticed, I felt like I existed. Later I understood that the others were laughing at me, not because I was funny, but to make fun of me."
Thanks to the youth group, Kevin and his friends are becoming more self-confident. They give each other ideas and talk about their expectations. They take initiatives, sometimes succeeding and sometimes not daring to carry them through. Often they drop the idea altogether.
When they seem up for it, Elsa suggests going with them to an appointment at a nearby resource centre or with a local youth worker. Elsa and Teo get them hooked up with a lot of resource people. Back in the group, the young people talk through what happened. They encourage each other. That's how Kevin came to sign his first work contract.
"When you have work, you can set objectives for yourself. That helps you to grow and to handle criticism better. It teaches you to listen to others and also to make yourself heard, not get walked over. Now I'm going to be on unemployment again but I'll do everything I can to get off it. I'll try to make it really short."
Being part of the ATD Fourth World youth group and participating in the exchanges with the others helped Kevin to have a broader view of things. He surprised us when he said:
"I want to get into policy work, an important job that can lead to laws that help young people. Not just for a day or a year, but really laws that help young people for generations and generations. That's what I want to do."
Young people should never be dismissed, at any time, in any era. All young people should have the chance to learn a skill, to have a family if they want, and to give the best of themselves so the world has a real future.
The crisis we are going through, which keeps people from each other, affects young people especially. And it's even worse for all the young people who've had a life like Kevin, who were forgotten even before the pandemic. We want to stand beside them now more than ever.
Through its projects, the ATD Fourth World Movement reaches out to young people in situations of poverty. The goal is for them to have access to their fundamental rights, to gain freedom, to build their lives, and to take responsibility for themselves and for others.
Please support these projects with your donations. We value your friendship so much.
"You know what justice really is, because you have known injustice;
You know what work is, because you have no job to rely on;
You know what education is, because you were deprived of school;
You know what it is not to have friends, because you were cut off from friendships.
That's who you are."
Joseph Wresinski speaking with young people of the Fourth World in 1973.