Festival of Learning in Brownsville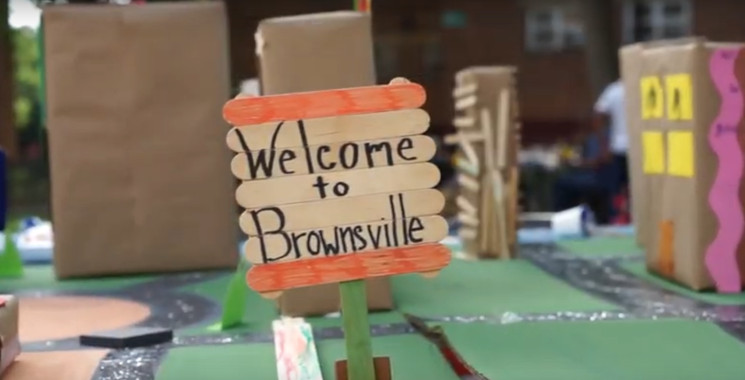 Caring for the planet, our community, and ourselves
See what it's like to be part of a "Festival of Learning" in Brownsville, New York City! With fun experiences for the entire family, the outdoor festival brings the community together for several days of arts and activities. And long after the summer festival is over, the positive neighborhood connections remain. This year's theme was "Care."
One city, resource inequality
When people think of New York City, they usually imagine glittering skyscrapers, the renowned Broadway district, and world famous museums or concert halls. Yet outside the more vibrant areas are neighborhoods almost completely cut off from all the city center has to offer.
Brownsville is one of those places. A short train ride from Manhattan, it might as well be in a different country.
Yet kids and families here are just as creative, just as full of fun and ideas, as anywhere else.
Every summer, the Brownsville Festival of Learning provides opportunities for residents to be inventive, explore ideas, play games, and enjoy their neighbors in a relaxed environment.
Community participation at every step
The Festival of Learning is always organized and run with the full participation of Brownsville residents. Everyone loves it when the neighborhood becomes colorful, exciting, and full of joy. But equally important, it's an event every resident can be proud of.
Brownsville is also the site of a year round ATD Fourth World Story Garden.
More on ATD in the United States
More on ATD Street Library activities around the world