GCAP Endorses Stop Poverty Campaign in the Global Call for Action on the SDGs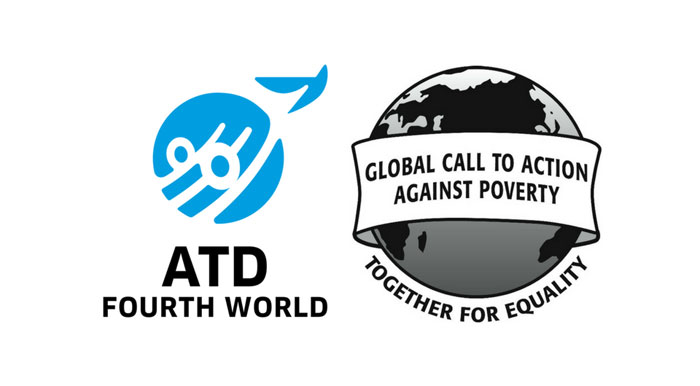 To mark the two-year anniversary on 25th September of the adoption of the 17 Sustainable Development Goals, the Global Call to Action Against Poverty (GCAP) has called for actions across the world to inform citizens of the goals and to hold governments to account for their commitments to achieve them.
As the world's largest civil society movement calling for an end to poverty and inequality, GCAP has joined with partners to launch the #Act4SDGs campaign for a Global Day of Action on 25 September. The Stop Poverty campaign of ATD Fourth World is honoured to be included as a partner in this day of action, as featured in GCAP's Toolkit for the global campaign.
The Toolkit describes how ATD Fourth World, alongside partner organizations such as the International Trade Union Confederation (ITUC) and Social Watch, mobilised with people living in poverty to assess the Millennium Development Goals which preceded the SDGs. Together, they created the concept of 'Leaving No One Behind', which is now a cornerstone of the Sustainable Development Goals, especially SDG1 on ending poverty in all its forms everywhere.
The 25 September is a call to governments to respect their commitment – but that call only has strength if citizens and civil society join in as well. This is why on 17 October, the World Day for Overcoming Poverty, GCAP will join the call to action of the Stop Poverty campaign.
As part of the call out to governments on 25 September, ATD Fourth World will spread the story of 'Leaving No One Behind' and ask governments to measure poverty differently. This will culminate on 17 October with a call out to all citizens to help eradicate extreme poverty once and for all.
The Stop Poverty campaign is proud to be associated with the #Act4SDGs global campaign of GCAP and its partners.