Get Involved With ATD Fourth World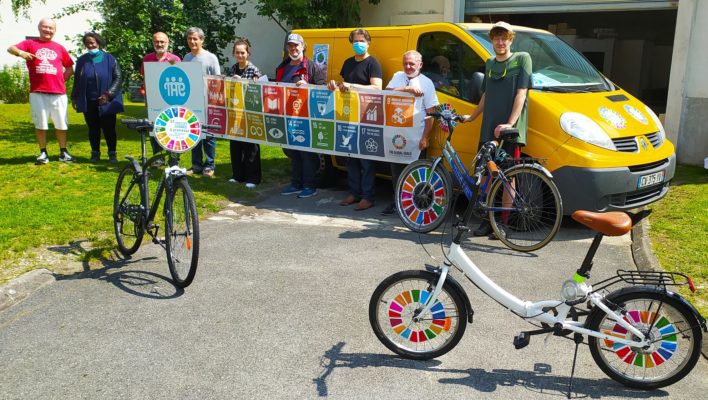 Do you want to learn about poverty in disadvantaged communities around the world? There are so many ways to get involved! And with remote work, it's even easier to support ATD's goal to eradicate poverty around the world. Contribute to long-term or one-off events, volunteer to translate, join a project in person… see the end of this article for ways you can help and who to contact.
Below, UK student Zia Maxwell talks about her experience in a six-month internship, first working remotely with our Europe team and then finally meeting ATD-UK in person!
"I learned so many new things"
Although the internship took place online due to the ongoing pandemic, I found the experience enriching and learned so many new things. I worked virtually with the ATD Europe team and members of ATD across the globe via Zoom, which was exciting. Under normal circumstances I may not have been able to meet so many different people. Everyone was extremely warm and welcoming, and it was interesting to be part of a variety of projects simultaneously.
With the ATD Europe team, I worked with a supervisor on a number of projects. I felt supported and able to say what I found interesting and what I wanted to be more involved in.
Favourite project
My favourite project that I was part of was the 'Cycle4SDGs', which was a cycle ride to raise awareness about the importance of the 17 Sustainable Development Goals.
I helped with the planning of the event, translated documents, and advertised the event on social media. Due to the Covid-19 restrictions I was unable to participate in the cycle ride in person, but it was rewarding to see the cycle project take place and be well received by local mayors and elected officials. From this project, I learned a lot about sustainable development and youth participation.
Independent research
Working with the ATD Europe team, I was able to do independent work and research on topics which I am passionate about. For example, I researched environmental rights, and the right to a healthy environment in Europe.
I also participated in a number of webinars on sustainable development, and the post-pandemic recovery phase. I watched and took notes on United Nations events about The Green Deal, Child Guarantee, Youth Guarantee, and the European Pillar of Social Rights. I learned a lot about international affairs and the different stakeholders involved in creating European policies.
Promoting the voice of lived experience
Another project which I really enjoyed being part of was the consultation process for the 'Day of General Discussion' (DGD), which is an event hosted by the UN. In 2021, the topic of choice for the discussion was the 'Rights of the Child and Alternative Care'.
As part of this project, I attended a 'hub' online in Birmingham, to discuss Child Rights and the care system in the UK, from the perspective of care leavers. This consultation led ATD to make several contributions to the UN's work.
It was refreshing to be part of a project where people with lived experiences were able to voice their opinions, without a primary focus on the work of researchers.
The young people shared their personal experiences of care at the hub, and their ideas for improving the system in the UK. It was a pleasure to be part of this process and help facilitate these young people's voices being heard by policy-makers. I learned a lot about the care system in the UK, including the impacts Covid-19 has had on care homes, and how child advocates can support children in care.
Meeting in person – finally!
Finally after six months on Zoom, I was able to travel in person to meet members of ATD UK whom I worked with, alongside some of the participants in the DGD process who have lived experiences of being in care.
We met at Frimhurst Family House, and on the second day the participants spoke with a member of the UN Committee on the Rights of the Child to share their experiences and how they think the care system in the UK needs to be changed.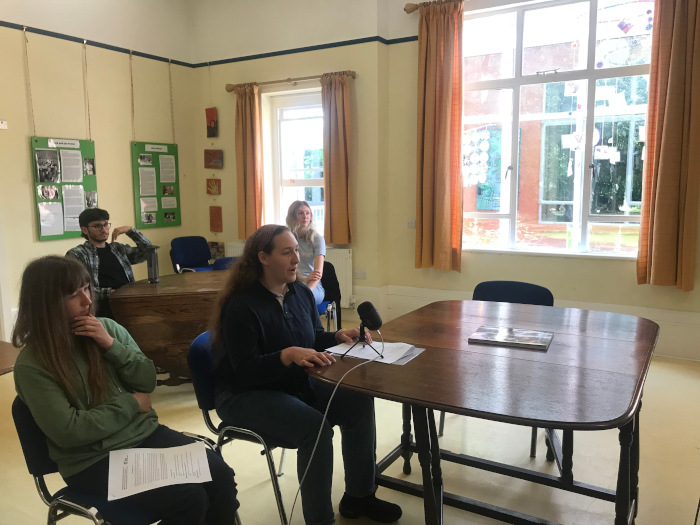 The atmosphere at Frimhurst Family House was warm and relaxed, and it was enjoyable connecting with people in this environment during meals and informally between events.
The work done by ATD as an organisation feels like it is having tangible impacts on people's lives by valuing lived experiences of poverty and hardship.
I would strongly encourage others to apply to volunteer with ATD, as the work is incredibly rewarding and the people are friendly and welcoming.
Everyone can do something to help overcome poverty
Like Zia, eveyone has something of their own to give to our work. Last summer Ana, who keeps bees in Argentina, visited ATD's New York City Street Library and shared her love of bees with children in a marginlized community there. The kids loved it!
Help with one-off events: This past summer, young people from across Europe helped plan and run a youth gathering at our international center in France.
Volunteer your language skills: We're always looking for volunteer interpreters, translators, and editors. See the Join a Project page for more information.
Summer construction camps offer a fun international experience in Europe. Watch our site Spring 2023 for information on next summer's opportunities.
More ways to get involved here. Every ATD team needs something different and there are endless ways to help out. Get in touch with a team in your area and ask how you can support ATD's activities!