Helping Eradicate Poverty through Civic Education in Nairobi's Slums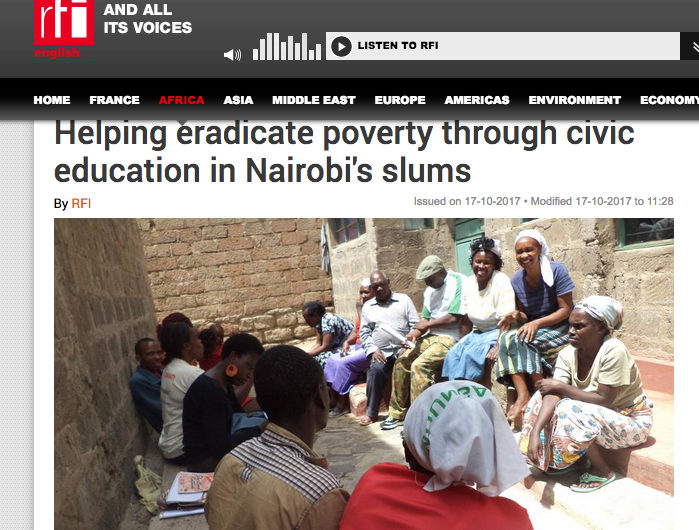 The theme for this year's International Day for the Eradication of Poverty is peaceful and inclusive societies. The commemorative event, which takes place on Tuesday, traces its roots back 30 years when more than 100,000 people gathered in Paris to honour the victims of extreme poverty. Some 800 million people around the world still live in extreme poverty, according to figures from the UN.
One project based in the Kenyan capital is trying to empower communities and ensure that people can still access education despite living in informal settlements. University Mtaani (Slum University) aims to bring the classroom out to the people. The outreach programme, based in the Kariobangi district of Nairobi, is aimed at those who dropped out of school, who found the cost of further study restrictive. The courses in civic education, supported by Tangaza University College, have run for the past five years and they currently have more than 50 students enrolled. Some successful students have gone on to study for Masters degrees following the two-year programme. RFI spoke to Jonas Dzinekou Yawovi, Tangaza University College, who runs the initiative.
To listen :
To download the MP3 file:
Move the cursor on the title
1. «2017_10_17_RFI-NAIROBI»
Do a right click
Select « save link as »
Tap « save»
Photo : Jonas Dzinekou Yawovi/Tangaza University College : Students at Mtaani University gather for a lesson about sanitation, Huruma estate in Nairobi.