In Bangladesh, the NGO MATI and a village Community Mark 17 October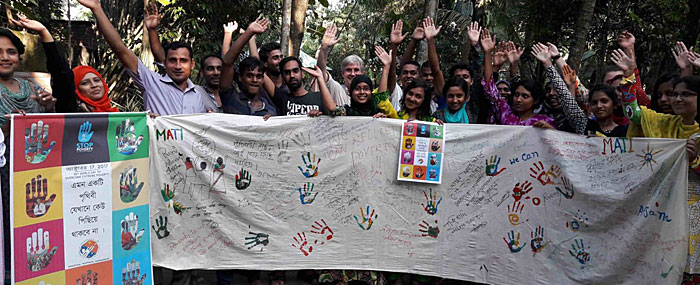 This article is imported from our 2017 Stop Poverty Campaign web site.
In northern Bangladesh, ATD Fourth World has worked in partnership since 2010 with a local NGO, MATI (which means "soil"). Founded in 1997, it is a grassroots organisation which works with people living below the poverty line in the fields of women's empowerment, education and livelihood development. Its aim is to combine the human forces of energy and love in the universal fight against poverty and for a life in dignity for all human beings.
MATI has a project called the "Millennium Village" where it engages with villagers in the framework of the Millennium Development Goals (now the Sustainable Development Goals) in an absolutely participatory approach in which they define what "development" means for them, and plan and implement solutions together. MATI is also a partner in ATD Fourth World's current research study of the multi-dimensional nature of poverty involving seven countries including Bangladesh.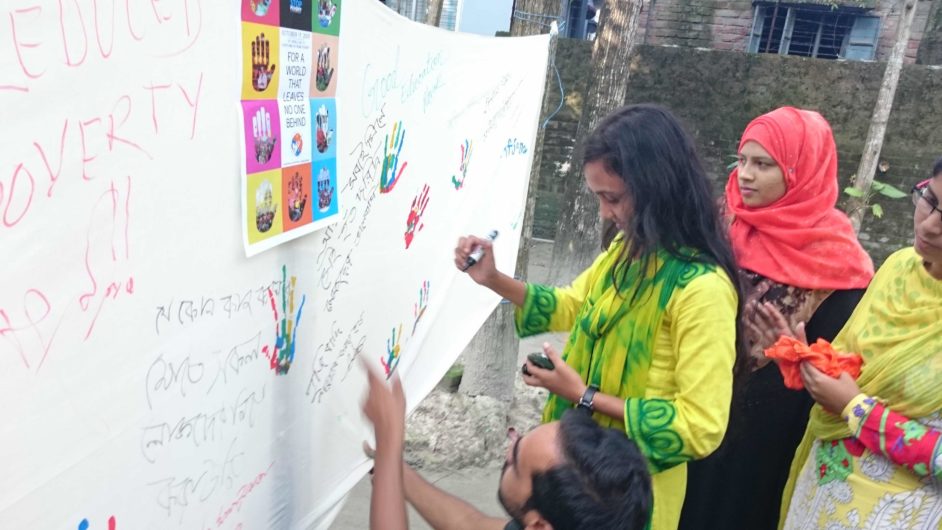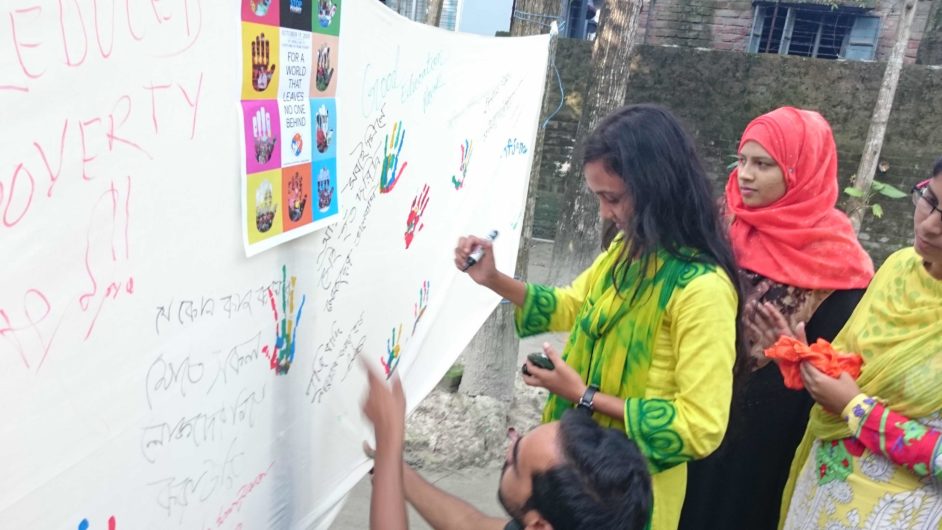 Today, MATI and members of the village community came together to mark the 17 October World Day for Overcoming of Extreme Poverty. Reflecting together on the meaning of the Day, they placed hand-prints on a sheet to symbolise the hand of friendship to others, while also writing personal messages about how they believed it was important to #StopPoverty.
This community commemoration highlighted the importance for MATI of commitment and relationships, not just money, in achieving solutions to poverty. This is the basis on which MATI tries to improve the living conditions of the village in line with priorities identified by the community itself.